What seniorism looks like in different groups
"Seniorism": When seniors are placed on a higher status than underclassmen due to being in high school longer. 
For years seniors, have been told, "This is your last year, so make lots of memories", but sometimes it goes too far. While most seniors receive honors they deserve, that is not always the case. 
"I think that if someone is better than a senior, then they should be playing over a senior who is not as good as someone younger," sophomore Dalton Pankratz said. 
In sports, favoring a senior over an underclassman, who worked harder than seniors could leave them wondering what they did wrong or questioning themselves. This does not happen just in sports; it happens all around the school, and while sometimes seniors deserve these honors, they can be taken too far. 
"I try to take the best team possible to league, regionals and state no matter what grade they are, " said girls tennis coach Nathan Stevens. "I don't think that age matters; it's all about how they play and their improvement."
Stevens wants his players to start as soon as they can so he can help them build experience and improve them so that when they are seniors they are playing to the best of their ability. He argues that if an underclassman is better than a senior then the underclassman deserves the honors because they worked hard and showed improvements. 
"Senioritis is a thing, I've been here for four years and I always hear seniors say that they are entitled to things because they're a senior," said musical director Jerrod McNutt.
McNutt picks musical roles based on how much they fit the role and strongly thinks that seniors are not entitled to any role. In the past, he has had issues with seniors complaining that they did not get the role or arguing that they deserve the part. 
"The musical doesn't have a problem with seniors filling main roles. I feel equal with everyone and always feel included," sophomore Brayden McQueen said.
About the Writer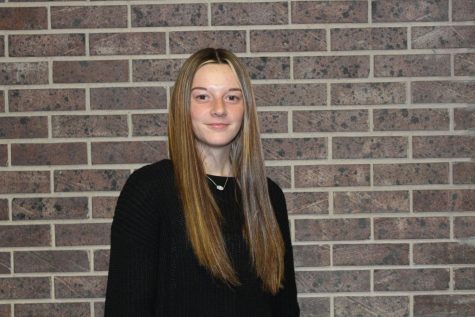 Alyssa Ferrell, Reporter
This is senior Alyssa Ferrell's third year on staff. She enjoys seeing her friends, working, and volleyball.