O's Zone rules place seniors upfront
"Seniorism": When seniors are placed on a higher status than underclassmen due to being in high school longer.
From the Cheers of student section, to the smell of popped popcorn, and the fall of confetti from the members of the student body to cheer on the school activities, and seeing the seniors in the front row.
At the beginning of the school year, the O's Zone leadership, comprised of seniors, met with principal Rick Rivera to make the rules for the O's Zone student section. Stated on a poster outside Rivera's office the second rule says that the seniors stand in the front row and the underclassmen fill in behind.
"The only thing is that seniors go in front because we've been waiting all four years to be able to do that because it's just always kind of been like an unwritten rule," senior Kallie Smith said. 
For some students, seniors using seniority is an unfair advantage.
"It is an abuse of power by the seniors who think they are better than everybody," senior Haley Smith said.
Kallie has had a positive year with the O's Zone.
"I feel like we've really gotten out of our shell and extended more than just going to football games on Fridays," Kallie said. "We've been supporting more than just like our football team and we've been trying to reach out to support pretty much everyone. It's mainly led by seniors but I do see leadership in the end." 
Haley had an experience that made her upset with the O's Zone. 
"There were a bunch of juniors on the front row, and only my boyfriend got kicked out of the front row, because he's not popular, and since he's not as popular as the other ones," Haley said "They tried to get him to move. And so I got in a verbal fight with a bunch of girls because they only care about the popular kids."
About the Contributor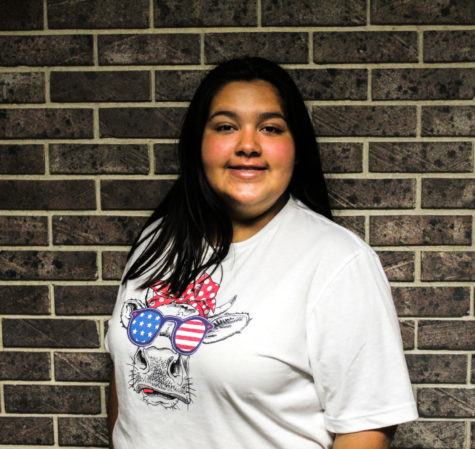 Ella Carrillo, Reporter
Junior Ella Carrillo is a first year reporter. Carrillo can be found outside of school on the football field with her football managers, she also likes...