Run, tackle, serve, spike, put, kick: Fall sports
September 4, 2021
Porsha Zweifel- Senior- Girls Cross Country
Q: What do you think makes cross country interesting to watch?
A: "There's no other sport that can have as much interaction as cross country. Viewers rush to different parts of the course to cheer others on and bolt to the finish line to meet them at the end with a rushed feeling."
Q: What is your favorite memory from cross country?
A: "My favorite memory is when the team had a free run, and we all ran to Castle Park and played tag. Then after tag, we went to the water ark cooled off then ran back to the school. It was so much fun!"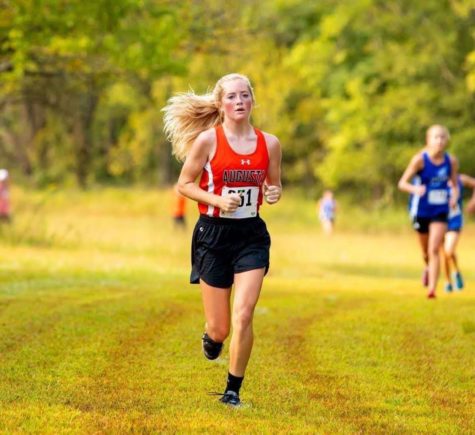 Sebastian Flower- Senior- Boys Football
Q: What are two of your goals for this season?
A: "The main goal for this season is to win a state title, and that would be amazing for us as a team. I really just want to enjoy my last year of high school outside of football with my brothers."
Q: Who is your favorite famous football player?
A: "My favorite NFL player is Devante Adams for the Packers. He is the best wideout in the league, and he also plays my position on my favorite team."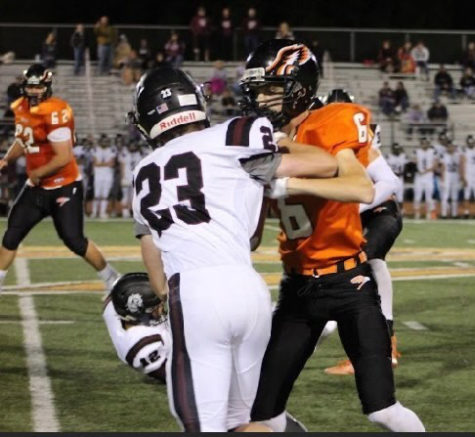 Alli Eastridge- Junior- Girls Tennis
Q: What emotions do you feel when you play well?
A: "When I play tennis, I feel great. It doesn't matter if we win or if we lose; it's the fact that we're there. I have a good relationship with the girls on the team, so overall, I feel excited when we go to the meets, and I get to see them."
Q: What is the best part about competing?
A: "I feel very accomplished when I do something well because I know that I have been working towards it the whole time. The best part is being with everyone and showing off what you have been working towards the entire time."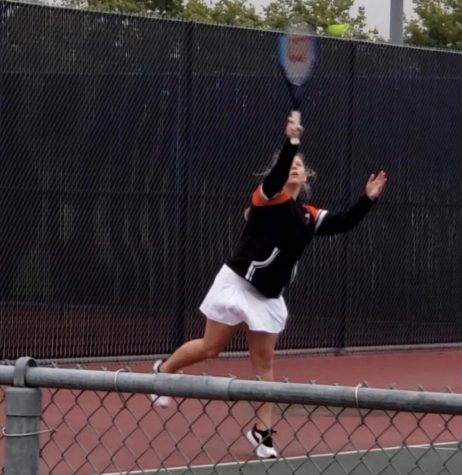 Alyssa Apel- Senior- Girls Volleyball
Q: As a leader for your team what message do you want to send to your teammates? 
A: "We have a really strong varsity team and need to have more confidence in that, and we all need to stay positive throughout the season."
Q: What would you like to improve on this year?
A: "This year I want to improve on my back row hitting because I need more power in my swing."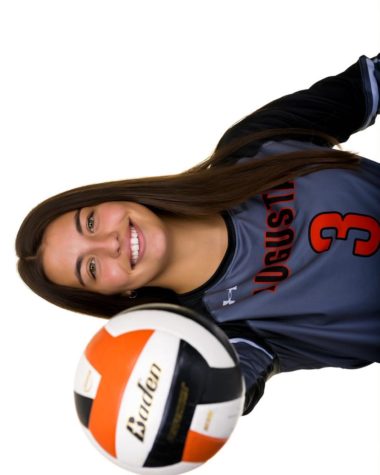 Kyra Carrell- Senior- Girls Golf
Q: How do you prepare for a match?
A: "I prepare for a golf match by getting to the course at least an hour early. I leave my phone in the van and start to warm up by hitting golf balls on the range then move to putting and chipping to prepare all the shots I may be taking throughout the day."
Q: What is one memory you'll never forget?
A: "My favorite memory was my freshman year. The golf team went to state as a team, and it got snowed out. So that Sunday night we got to go bowling, eat dinner and see a movie. We spent a lot of time together, and it was just a good way to end off the season with the girls."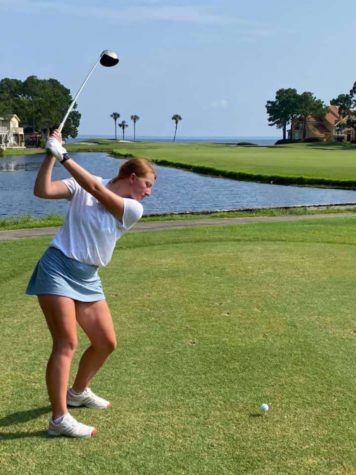 Kaden Kearney- Senior- Boys Soccer
Q: What is something you learned from last year that you would like to pass on to new players?
A: "Last year, I learned how important it is to play for each other and now for yourself. Playing as a team is the most important part of our program and needs to be continued throughout many years."
Q: What are you most excited for this year?
A: "This season, I am most excited to see this team do big things and go get a state championship, and to win together one last time would be the best thing I could ask for."