Senior newspaper members reflect on high school years: Sydnee Kuhn
Being a senior, you have more freedom and privileges than underclassmen; you get a feel of what life after high school looks like. When you start your high school career, you want it to end, but when the end is near, you want to start all over again. 
Throughout high school I have accomplished many things including getting second place in an All-State orchestra competition during my freshman year in Texas. Since my freshman year, I have broken out of my shell a little and joined the Augusta newspaper where I became a reporter. I applied to the National Honors Society at the end of my sophomore year and became a member my junior year. During my senior year, I participated in the KSPA newspaper contest where I got 4th in Student Life Photography and 5th in Winter in the Heartland, giving me the chance to participate in the state contest where I medalled 3rd in Student Life Photography. 
I don't plan on going to college right after high school; I want to take time to work and travel around the United States. I plan on attending Butler Community College eventually to get my degree. I don't fully know what I want to major in, but that's okay. I will always do my best to try to succeed in life even if that doesn't involve school because that is what I have always known. 
My parents have always been my biggest fans and supporters. With every decision I make, I always ask myself "Will my parents be proud?" Even before I think that, they are. My sister has always been my inspiration to this day. She showed me that I could do anything from playing the violin to volleyball. I will always look up to her with every decision I make. I will keep her and the rest of my family in mind when I move forward in life and walk across that stage.  
About the Contributor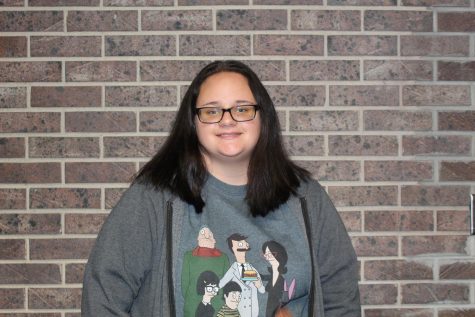 Sydnee Kuhn, Reporter
Senior Sydnee Kuhn, was on the staff for Clear Lake Reflections newspaper at her old school in Texas, this is her third year on the Augusta high school...