Next year brings mystery
For the past year, the high school has had restrictions and requirements in place for COVID-19. Students and staff are unsure what next year brings, but it does not stop them from wondering and hoping.
"I hope that we won't have to wear masks and it will go back to normal," freshman Hailey Denis said. 
Teachers had field trips and different activities planned this past year, but had to cancel them due to COVID.
"FCLA did get to go to the Ronald McDonald House last year, so as of right now we plan on going unless something happens," home economics teacher Kathy Newcom said.
This past year has been one for the history books, but it is not done, yet. Some students like a few restrictions that the county and school have made. 
"I like how they separate us, keeping a six-feet distance in the classrooms," freshman Paige Davis said.
Schools around Augusta have lifted the mask mandate, but the school still requires the staff and students to wear masks at all times.
"I think that they will probably make it to where we won't have masks next year because a bunch of surrounding schools don't require them," junior Juliene Fuson. "I hope that it will go back to normal and obviously everyone is more health conscious so It will help. 
CDC states that unless you are vaccinated you don't have to wear a mask but if you are not then you still need to wear one.
"If you haven't been vaccinated, I don't know what to expect as far as how many students will get vaccinated," nurse Jennifer Dawson said.
Last summer, there was a school board committee who helped make back-to-school decisions involving COVID restrictions and procedures there might be one this summer, too.
About the Contributor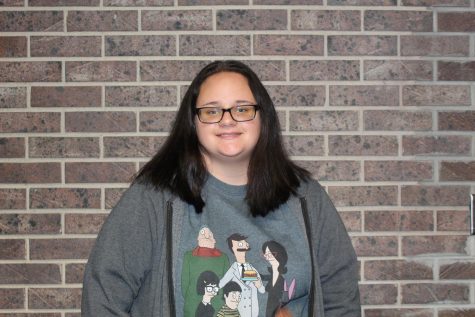 Sydnee Kuhn, Reporter
Senior Sydnee Kuhn, was on the staff for Clear Lake Reflections newspaper at her old school in Texas, this is her third year on the Augusta high school...