Movie theaters reopening in Kansas
KWCH.com reported  that Warren West and IMAX will reopen April 23 and the East location will reopen May 7. Since the theaters are opening, precautions for COVID-19 will be required for all customers. 
"I think it would be hard to follow guidelines from the health department in such a confined area," senior Ryan Andrews said. 
Since movies companies moved deadlines for their movies back or canceled filming all together, there will not be as many new movies for people to watch. Theaters will show older movies such as Grease, Black Panther, the X-Men franchise and more. 
"I think that's great. I'm sure people would still go just to watch older movies that they know they like," Andrews said. 
Theaters will also show movies that have been released on the streaming service HBO MAX such as 'Godzilla vs Kong', 'Tom and Jerry' and 'Black Widow' when it releases. 
"I would go, honestly I constantly watch old movies anyway and I don't have to worry about missing parts while I'm in the bathroom since I've already seen it," senior Irene Dunton said.  
According to Regmovies.com the theaters will only allow 25-50 percent capacity when opened, Regal employees will have their temperatures checked every shift, all employees will be required to wear a mask. The concession stand registers will not be open but customers can order from the app. 
"I think they will be kind of slow just because of people being nervous and cautious," Andrews said. 
The auditorium will be a bit more cautious, guests will be required to wear face masks at all times, customers will not be able to request seats since the theater will only be at 50 percent capacity. Game rooms will be closed as well vending machines. 
"I think social distancing and mask will be required within the theater, to help them stay open during the pandemic" junior Emilee Laing said. 
Once theaters open back up theaters hope people will want to buy the experience not the movie.  
"They might be busy at first because just opening up but it will probably go back to people hardly going as much," senior Ebony Jackson said. 
About the Contributor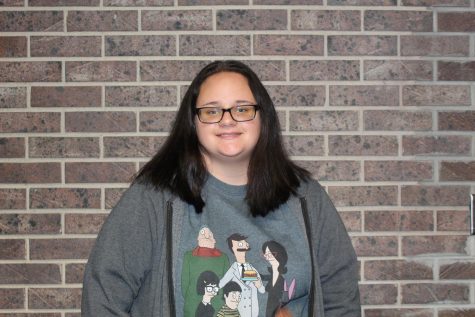 Sydnee Kuhn, Reporter
Senior Sydnee Kuhn, was on the staff for Clear Lake Reflections newspaper at her old school in Texas, this is her third year on the Augusta high school...