Passion for painting: Savanna Nichols
Senior Savanna Nichols is an art student who has competed in several related contests and has been interested in all types of art for years.
Q: What draws you to art?
A: "Art is something that I love and love doing," senior Savanna Nichols said. "It comes fairly natural to me, and what doesn't are things I work to improve on. It's a hobby that I can work on and see my improvement over time. It's often a very rewarding process."
Q: Is there a specific reason you got into art?
A: "I've been drawing my whole life," Nichols said. "Once you find something you love, it's difficult to stop. My dad's art is what originally peaked my interest and his encouragement is what kept me going. Today, I am mostly self motivated, but support from others is often the spark I need."
Q: Explain your favorite memory involving your art? 
A: "Memories I always treasure are ones of when I am able to create art as a gift," Nichols said. "I have done commission work, but it's gifts I love creating the most. Surprising people you care about with gifts you know they'll enjoy is always a treat."
Q: Tell us about you; what should we know about you? 
 A: "This year I am the president of our school's art club," Nichols said. "This position is one that I absolutely enjoy. It gives me the opportunity to share my interests with others as well as get experience in a field I am interested in. I also love music and taking care of pets and plants."
Q: How do you feel when participating in art? 
A: "Sometimes, art can be relaxing, but I enjoy it most when it is not," Nichols said. "I love when an artwork challenges me to do something new, or to learn a new skill. Being able to channel my thoughts into a literal, visual medium is something that can feel quite freeing."
About the Contributor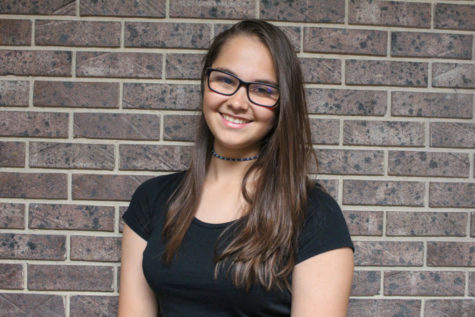 Savannah Athy-Sedbrook, Editor-in-Chief
Senior Savannah Athy-Sedbrook is a fourth-year reporter for The Oriole. She can often be found running around during ace to complete stories, as well as...