Super Bowl LV halftime show leaves viewers confused
Thirty-year-old singer and three-time Grammy Award winner The Weeknd performed the 2021 Super Bowl LV halftime show. He was chosen to perform because of the versatility in his music, as he can go with slower R&B but can also up the tempo for party-style songs according to Variety News. He performed eight songs including "Call Out My Name" and "I Feel It Coming" 
"I thought the bandage over the dancers' faces was a good idea, but at first, it confused me," freshman Emma Pearl said. 
In his performance, the backup dancers had their heads wrapped in bandages and wore red suits from the "After Hour" 2019 album. 
"I liked the synchronization of the dancers, and I liked the set, but I didn't like the part with the maze because it made me feel super disoriented, and it was creepy," Pearl said. 
As The Weeknd was explaining in the Super Bowl LV halftime press conference, the significance of the head bandages reflects the absurd culture of Hollywood celebrities and people manipulating themselves for superficial reasons to be validated. 
"I didn't like the halftime show because there was too much going on, and it confused me," junior Payton Lewis said. 
Months before the NFL announced The Weeknd would be singing the halftime show for the Super Bowl, he showed up to the American Music Awards and the MTV Video Music Awards with a bruised and bloodied face he also showed on his Instagram. He temporarily altered his face for these events and altered it back before the Super Bowl. 
"I didn't like the Super Bowl half time show because all the dancers looked the same and I didn't like the songs he sang," junior Chloe Wells said. 
He altered his face to show the dark story shown in his album "After Hours" with his face bruised and bloodied, and to create an outlet of fantasy worlds according to Sporting News. 
"I suppose you could take that being attractive isn't important to me but a compelling narrative is," The Weeknd told Variety News.
About the Writer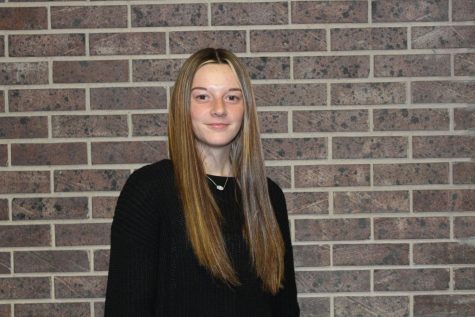 Alyssa Ferrell, Reporter
This is senior Alyssa Ferrell's third year on staff. She enjoys seeing her friends, working, and volleyball.