Bringing passion to the next level: Ryan Andrews
Q: What draws you to sports?
A: "I just like competing," senior Ryan Andrews said.
Q: Is there a specific reason you got into sports?
A: "No, I started playing at a young age and just continued playing," Andrews said.
Q: Explain your favorite memory involving the sports you're in? 
A: "Winning the first playoff game in football junior year. Also winning the Baldwin Tournament my junior year in basketball," Andrews said.
Q: Tell us about you; what should we know about you? 
 A: "Sports are a big part of my life, so I'm trying to continue playing at the next level," Andrews said.
Q: How do you feel when participating in sports? 
A: "I feel stress-free out there playing and competing with my friends," Andrews said.
About the Contributor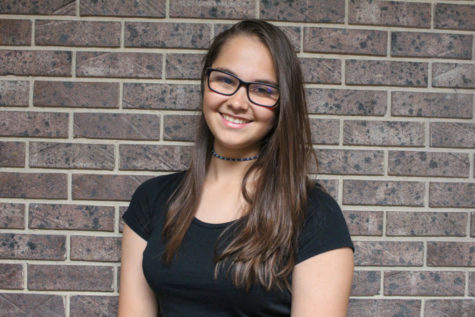 Savannah Athy-Sedbrook, Editor-in-Chief
Senior Savannah Athy-Sedbrook is a fourth-year reporter for The Oriole. She can often be found running around during ace to complete stories, as well as...