Kansas City Chiefs in the 2021 Super Bowl
Kansas City Chiefs played the New York Buffalo Bills and won 38-24 on Jan. 25. With Patrick Mahomes coming back from a hard tackle and going through the NFL concussion protocol the week before, and completing 29 of 38 passes and scoring three touchdowns. 
"I think the Chiefs did really good against the Bills," junior Brady Noller said. "It made me mad when Josh Allen threw the ball at Alex Okafor."
Buffalo Bills quarterback Allen is fined $15,000 for throwing the ball at Chiefs quarterback Okafor during the AFC Championship game. Two players were also fined by the NFL including two offensive linemen, Jon Feliciano and Dion Dawkins.
Chiefs will play the Florida Tampa Bay Buccaneers in the Super Bowl on Feb. seventh at Raymond James Stadium in Tampa, Florida. Buccaneers beat the Wisconsin Packers 31-28. The Chiefs and Buccaneers boast two of the top quarterbacks in the NFL Mahomes and Tom Brady. Students are looking forward to seeing Tom Brady lose on his home turf and for the Chiefs to win another Super Bowl, with Chiefs remaining the favorite. 
"I think the Chiefs and Bills game was very nerve-racking," junior Haley Smith said. "I was screaming the entire game."
For the Chiefs, this will be their second Super Bowl two years in a row since 1993 and trying to become the first team to win back-to-back titles since the New England Patriots in 2004. In his fourth year, Mahomes, at age 25, can become the eighth quarterback to win consecutive Super Bowls. In 2020, Chiefs played against the San Fransico 49ers in the Super Bowl and won 20-31.
Fans are worried COVID will impact the gameplay for the Chiefs with a delay of travel to the host city until Friday, which is a different schedule than they would otherwise be on. Travel could affect the outcome of the game. 
"I am ready for the Chiefs to win another year, but I think the game will be close," senior Abby Laing said.
About the Contributor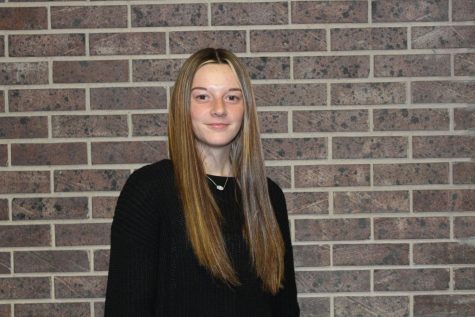 Alyssa Ferrell, Reporter
This is senior Alyssa Ferrell's third year on staff. She enjoys seeing her friends, working, and volleyball.