Jenkins surprises fans again with 'Wonder Woman 1984'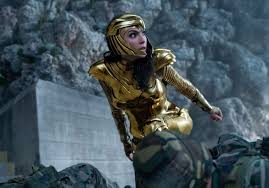 Director Patty Jenkins' new action/adventure film "Wonder Woman 1984" gives the viewers a new look into wonder woman's life. The movie was supposed to be released Aug. 14, but with restriction to COVID-19, Jenkins' moved the release date to Dec. 25 on HBO MAX and in theaters. 
The movie is set in the vibrant 1980s and follows Diana Prince (Gal Gadot) as she fits into the mortal world. When she stops a mall heist, the robbers lead Wonder Woman and the other scientist to finding a black market for ancient artifacts. One particular artifact Barbara Minerva (Kristen Wiig) tries to find the powers that lead to wish granting.  viewers are introduced to new characters from the  Wonder Woman comics such as "Cheetah" and "Maxwell Lord". 
Oil salesperson Lord (Pedro Pascal) has intentions on stealing the foreign artifact and uses it for personal gain.
 I think the movie ties into the first Wonder Woman movie which aired in 2017 by giving us an opportunity to learn more about Prince's back story and her late boyfriend Steve Trevor (Chris Pine). This movie has enough action-packed scenes to count as an action/adventure movie, but it also has a good number of romantic scenes that it could pass as a romance as well. 
 Jenkins opens our eyes to a different side of Wonder Woman. She brought pain and mournfulness out in this movie, which we did not see in the first movie. Some people think this movie is not good or creative and DC it did not live up to other DC comics and movies. I think that this movie is one of the best movies DC has made in years. Aside from "Suicide Squad", this is one of my top movies made by DC universe. 
My overall rating for this movie is four out of five stars as it is interesting and full of action. I do think it has too many romance scenes, which makes it a little bit annoying. The movie keeps viewers on their feet not by suspense but by surprises.
About the Contributor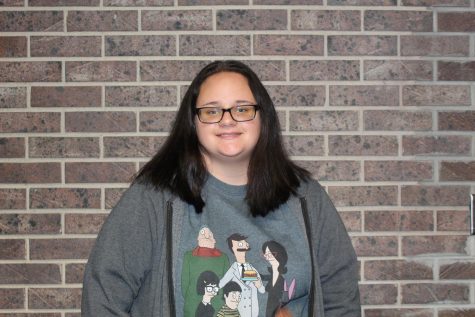 Sydnee Kuhn, Reporter
Senior Sydnee Kuhn, was on the staff for Clear Lake Reflections newspaper at her old school in Texas, this is her third year on the Augusta high school...