Finding Passion on The Field: Kariana Thies
Q:What draws you to soccer?
A: "When I play, everything disappears, my worries, thoughts, etc. All that is happening is focusing on the game. Giving it your all, encouraging each other, and then leaving it all on the field. I just really fell in love with the game," Senior Kariana Thies said.
Q: Is there a specific reason you got into soccer?
A: My parents have always encouraged us to do some type of sport if not more then one when we were little. So, I have played soccer since I was five and I have known nothing else," Thies said.
Q: Explain to me your favorite memory involving soccer? 
A: Last year before everything was shut down. At the beginning of the soccer season, we had a big dinner at Matt Childers house, our coaches house. He made us lasagna and we all got to watch a soccer game. It was just a really good bonding time," Thies said.
Q: Tell me about you, what should I know about you? 
 A: I play for the glory of God. Faith and family are very important to me. I was adopted from Colombia, Bogota at 14 months. I'm very goofy and try to be super nice and loving to anyone I meet. I like to read," Thies said.
Q: How do you feel when participating in your hobby? 
A: Very alive, competitive, happy and focused. Being a keeper for the last four years has taught me the power of getting back up again and again after being knocked down. It's taught me what the word perseverance really means," Thies said.
About the Contributor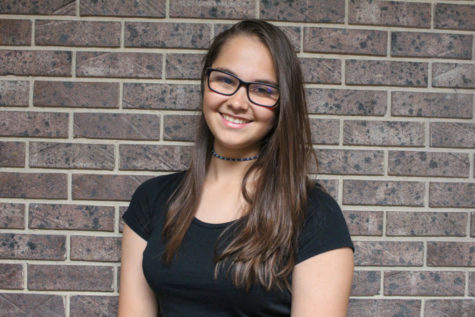 Savannah Athy-Sedbrook, Editor-in-Chief
Senior Savannah Athy-Sedbrook is a fourth-year reporter for The Oriole. She can often be found running around during ace to complete stories, as well as...