Girls grow up listening to their childhood artists
The girls in today's generation grew up while singer Justin Bieber was just becoming popular, and most of them were obsessed with him. Bieber is a Canadian singer who started singing in 2009.
Bieber's first single came out in 2009, the junior class started kindergarten that year. With that being said, many girls who are now in high school, were quite young when he first became popular.
"I was probably around nine or 10 when I first listened to Justin Bieber. Young me was not crazy obsessed, but still loved him," freshman Zoey Woodrow said.
Bieber has a few different albums such as "My World", "Believe" and "Never Say Never".
"My two favorite songs were 'Baby' from the 'My World 2.0' album and One Less Lonely Girl from My Worlds: The Collection," junior Kallie Smith said.
Bieber's songs have been featured in a few movies such as "Love, Simon" and "Diary of a Wimpy Kid: Dog Days". 
"I really like the song 'Never Say Never' because it was in 'Karate Kid' and was a really good hype up song," Woodrow said.
As well as being featured in other movies, Bieber had a movie called "Justin Bieber: Never Say Never", which was released Feb. 11, 2011, and grossed $99 million worldwide.
"I was so obsessed with that movie I had a whole birthday party for it, where we watched the movie and had a lot of Justin Bieber decorations," Smith said.
Not only did the movie gain so much popularity, but also Bieber had 58 singles reach number one on the charts. Since he became popular so long ago, sophomore Lexi Cortez only really finds herself listening to him nowadays when a song is very popular.
"I do not really listen to him anymore unless one of his songs are trending, and I do not watch him almost at all anymore," Cortez said.
Bieber has not stopped producing music since 2009, but the style of the music he makes has changed.
"If I had to choose between old and new Justin, I would choose old just because I liked who he was as a person more back then. He had more of the teenager vibe back then, and now, he is more of an adult, which changed his style," Smith said.
On the other hand, some listeners enjoy his new music styles better.
"I like his new style better because it is more like the pop music that is more popular these days instead of the music he made as a kid," Cortez said.
As the years go by, everyone grows up and their interests change. Some do not really listen to him as much, but listen to his old songs at times.
"I like to listen to his old songs sometimes because it sort of gives you a throwback feeling to your childhood favorites," Woodrow said.
About the Contributor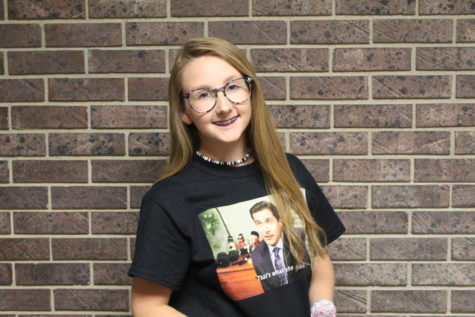 Maddie Smart, Co-Editor
Senior Maddie Smart is a third year reporter for the Oriole, and this is her first year as a Co-Editor. Outside of the newspaper room, Smart is involved...