Cheer and dance perform with no fans
KSHSAA made the decision there will not be spectators watching in-person during winter sports until Jan. 28. Instead, they have made the decision to allow cheerleaders to cheer under the regulation they must stay six feet apart, and dancers to perform during halftime. As of Wednesday, Dec 9, the board decided to allow two legal parents/guardians for each family to watch in-person. 
Dance coach Kristie Chinn was worried about the rest of the season, but she is very thankful her dancers are able to perform for the live-stream video. 
"This still allows us to perform and make the best out of a challenging situation," Chinn said.  "The dance team is working hard and staying positive during all this.  We are excited to be dancing, even if the livestream will be different."
Cheer coach Amanda Johnston knows the job of her cheerleaders and will make sure her girls are giving extra school spirit while cheering. 
"A cheerleader's job is to ultimately get the crowd going and cheer on the basketball players," said Johnston. "That, in return, excites the players, and they feed off that energy. I am excited that we are still going to be able to bring excitement to the game even if there is not a crowd. We will have to work extra hard and display more spirit this year than ever before."
Principal Rick Rivera feels, the coaches are doing a good job of implementing COVID safety guidelines. 
"As long as we are able to continue to conduct athletic events safely, cheer, dance and jazz bands would be able to participate at events. The numbers may be limited, but we want to provide all of these groups the opportunity to participate," said Rivera.
Senior Taylor Braungardt is glad she is able to cheer even without fans in the stands.
"Of course, having fans in the stands is ideal because both the cheerleaders and the players feed off of their energy, but I'm glad we're allowed to be there to add some liveliness to the atmosphere at the games," said Braundgardt. "I do hope they change the rule soon though and allow fans to come support." 
About the Contributor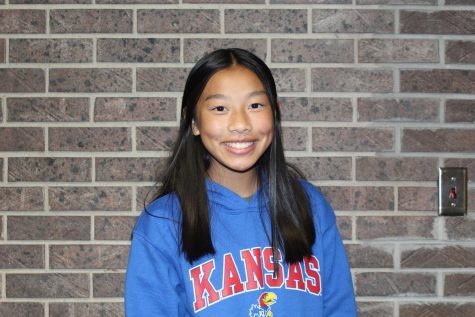 Halle Williams, Reporter
Sophomore Halle Williams is a new staff member on the Augusta Orioles News Staff. It is Williams first semester on the staff and is excited to bring new...