Biden wins 2020 election over incumbent Trump
The 2020 presidential election with President Donald Trump against Democratic President Elect Joe Biden had factors that narrowed vote margins and played into results.
 As the winner of the election, Biden had plenty of setbacks in his path. 
Biden had 290 electoral votes Nov. 12, and Trump had 217 electoral votes. In Georgia, Biden was ahead by 14,045 votes and in North Carolina Trump was ahead by 73,244 votes. 
Due to the lack of difference between votes in Georgia, by law, they had to hand recount their votes. Election officials had planned on releasing a report expecting to confirm Biden's lead against Trump. That would mean Biden finishes up with 306 electoral votes, and Trump finishes with 232 electoral votes.
 According to the New York Times, in the last 2016 presidential election, Trump ended with 306 electoral votes and his opponent, Hillary Clinton, ended with 232 electoral votes. 
During Biden's primary campaigning, he needed help acquiring South Carolina's votes. After lackluster early state performances, the pole numbers decreased and Biden struggled with his campaign. 
Nov. 13, Associated Press News stated candidate Donald Trump's attempt to not count ballots coming in from Pennsylvania was rejected. 
In the article "Republicans face court setbacks, Trump law firm steps down", Associated Press reporters Maryclaire Dale and Mark Scolforo wrote, "The legal blows began when a federal appeals court rejected an effort to block about 9,300 mail-in ballots that arrived after Election Day in Pennsylvania. Chief U.S. Circuit Judge D. Brooks Smith said the panel kept in mind "a proposition indisputable in our democratic process: that the lawfully cast vote of every citizen must count."
Biden has already made and started naming a COVID-19 task force so he is able to make sure they are creating vaccines to keep people healthy and safe.
Since 1900, Kansas has voted for the Republican 26 times including this year, and five times for the democrat. 
About the Contributor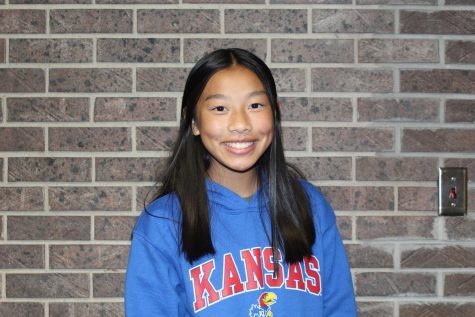 Halle Williams, Reporter
Sophomore Halle Williams is a new staff member on the Augusta Orioles News Staff. It is Williams first semester on the staff and is excited to bring new...