Hunting season sparks joy in teen hunters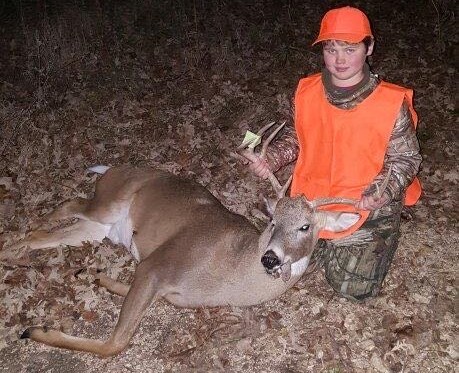 At the beginning of September, bow season-opening led hunters to get prepared for the early hunting mornings to come. Leading into November, sophomore Samantha Pressnell will be going out to the fields on weekends to start her adventures with hunting. 
"Some main supplies I take with me are my Mathews bow, lots of warm camo clothing, deer corn, a deer call and Buck Bomb spray," Pressnell said. 
Deer corn is used to attract and distract deer nearby to have an easy target. A deer call is designed to mimic the sounds deer make in an attempt to pique the interest of a lurking buck to turn just enough to land a quality shot. Buck bombs are made out of in-heat doe urine which lures a buck into the aim of fire as well.
With hunting deer comes early mornings consisting of getting to the deer stand at 4 a.m. and staying out until 12 p.m. or later for Pressnell depending on if any deers have been insight. Pressnell also observes her bow to make sure it is the correct weight and the sights are adjusted right. Although Pressnell has only hunted deer, she likes to go out to the stand with her father who has hunted for more than deer. 
"My dad loves to hunt hogs because he finds it more interesting and entertaining," Pressnell said. "I always wanted to see what it was like since my dad and grandpa would always go together. Ever since then, they have loved it."
Hunting has been in Pressnell's life for about five years. Her favorite memory was walking back to the truck with her dad and a flock of pheasants flew in front of them, which startled Pressnell to the point of screaming. 
"I swear I almost fell flat on my rear end," Pressnell said. "They came out of nowhere and it happened so unexpectedly. The event made my dad laugh to the point of tears of course."
In comparison to Pressnell, junior Hunter Levings likes to hunt for deer. Hunting has made Levings closer to friends, and he also prefers to shoot with a 25-06 because his dad uses it, too. With all the years of Levings hunting, he has made memories along the way. 
"The most memorable memory I have is when my dad and I went out hunting," Levings said. "We were with my dad's buddy and his daughter and son and my dad was going under a fence and ripped his pants. We all laughed about it for years and teased him." 
Levings prepares to go hunting by being scent-free, putting on camo and orange on and also having his rifle by his side. He gets up to hunt while the sun is coming up and sometimes will go out to hunt two hours before sundown. 
"The time of going out depends on if you have good land or if you are hunting for the biggest buck out there," Levings said. 
Just like Levings, senior Jacob Money likes to hunt as well but prefers to hunt for different animals. 
"Personally, I love to hunt waterfowl like ducks or geese." Money said, "There's something about those cold mornings with the freezing rain sitting with your buddies and your dog. Just waiting there while you see the birds circling down about to land and you get ready to shoot." 
When it comes to hunting for Money, he was born into it. He hunts all over the state but usually is spotted on some private lands south of Augusta or at his house. Money believes that all the hunting years have impacted his life for the better.  
"It teaches you lots of useful skills and also helps to build character by making you wait so long and do so much work just to get one shot hoping that you don't mess it up," Money said. 
Money chooses his weapon to use for hunting depending on what he is hunting for. For duck hunting, he prefers a 12 gauge and deer hunting ranges from a 223 to a 30-06. Hunting has made memories that Money will never forget. 
"My favorite memory was last year, opening weekend of duck season," Money said. "Three of my friends, and I went out that morning and shot a four-man limit of ducks and a couple of geese and my dog retrieved them. Hunting is so fun to me and my friends and we look forward to it every season, and it goes by in a flash." 
About the Contributor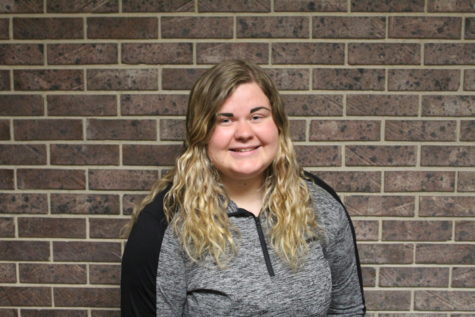 Savannah McMichael, Co-Editor
Senior Savannah McMichael is a third year reporter and first year Co-Editor on The Oriole staff. McMichael is a very enthusiastic person who tries to...