Counselors plan for Bullying Awareness Month
October is National Bullying Prevention Awareness month, which the high school is participating in. Unlike Suicide Awareness month, they will not give out bracelets or ribbons; instead. 
Friends of Freshman (FOF) joined the counselors in planning this month for students who want to be involved. 
"The kids who are involved enjoy it a lot and the ones who aren't involved go unnoticed," lead mentor Meagen Miller. 
FOF came up with activities for freshmen to participate in CAPPS Oct. 14.
"CAPPS classes will do something that day with a focus on bullying prevention/promoting kindness and respect," Neushafer said.
Neushafer has more activities for students to participate later in the month. 
"I have an activity I will be advertising a little later this month that we will do during that last week of October in conjunction with Red Ribbon Week. There will be the opportunity for prizes, and it will be school-wide," Neushafer said. 
She will have more information to give students later next week. 
Since the theme for Bullying Awareness month is to Choose Peace, Neushafer wants to inform students that the school website has a link to the high school's Fight Song app. 
"The Fight Song App lets students and parents report any incidents of bullying that they need to make the school aware of," Neushafer said. 
Students will always have conflict and that can lead to bullying. 
 "I think there is still a lot of misunderstanding about what actually defines bullying and I think people confuse conflict and bullying too often," Neushafer said. "I think conflict is inevitable and we need to help students understand how to best deal with or solve their interpersonal conflicts." 
About the Contributor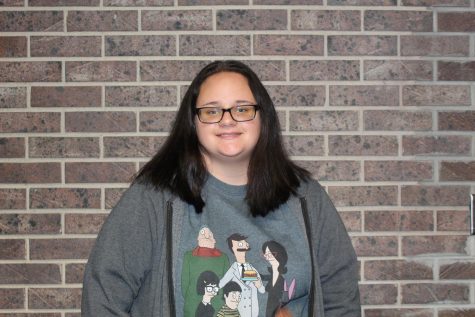 Sydnee Kuhn, Reporter
Senior Sydnee Kuhn, was on the staff for Clear Lake Reflections newspaper at her old school in Texas, this is her third year on the Augusta high school...