New video game club launches at AHS
The school started a new club for students who are interested in video games, E-Sports gives students the chance to practice in groups who play the same game and compete against others. Sponsor Kellie Roberts is trying to set everything up for the sport to go into play and get students playing video games. 
"First we have to get it approved by the Board of Education, and once they approve it, we can start actually really getting into it and trying to compete against other teams," Roberts said. 
Students who sign up on the sheet in the library can pick what game and console they want to play. 
"There's a handful of games that students can choose from to play, and so I know that kids are already practicing trying to get better at them so they can be on certain teams," Roberts said. 
 According to Roberts, E-Sports is considered a club instead of a sport, and there will not be grade requirements. Students will not be cut for low grades. 
"There are kids that can play sports and be in the club, so it's kind of a mixture. Technically it would be a club, but at the collegiate level it's a sports team," Roberts said. 
Librarian Casey Penner and Technology Director Bart Hamilton both are involved in the upcoming club. 
"Mrs. Penner did a lot of the research for us, and Bart Hamilton kind of drove it to us, he's helping us trying to figure out how to pay for things and what setups we need and that kind of stuff," Roberts said. 
Principal Rick Rivera has also been involved in setting up this club so that students can enjoy video games within the school. 
"Mr. Rivera has been pretty involved by asking questions, trying to help us get it proposed and approved by the board," Roberts said.
Students who are a part of the club will be put in smaller groups based on the games they chose. 
"We are going to put teams together, so kids can start practicing on their own without us actually being at school yet, Roberts said. 
Junior Brady Noellor joined the club because he enjoys playing video games. 
"I will be playing "Madden" and "Fortnite", on the PlayStation 4," Noeller said. 
Noeller was surprised when they announced the E-Sports club to the school. 
"I did not think they would actually create a club for playing video games," Noeller said. 
Freshman Reagen Base joined the club because she likes to game and it was something she and her sister could do together after school, Base said. 
"You can practice the games after school, if you don't have a gaming PC for it, Base said. 
Both Noeller and Base didn't expect the school to announce a video game club.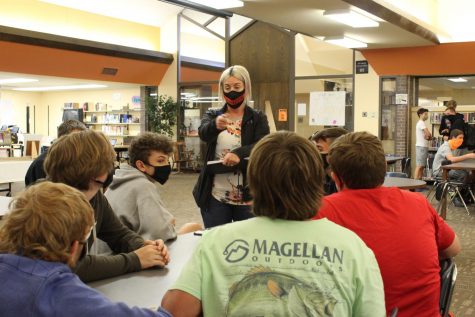 About the Contributor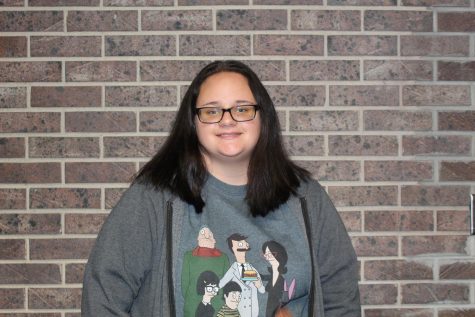 Sydnee Kuhn, Reporter
Senior Sydnee Kuhn, was on the staff for Clear Lake Reflections newspaper at her old school in Texas, this is her third year on the Augusta high school...