Mixed emotions on CAPPS every Wednesday
At the beginning of the year, it was announced that CAPPS would be every Wednesday unlike last year when it was about once a month. I feel like having CAPPS every Wednesday is unnecessary.
CAPPS teaches students important skills for our future post-graduation and also helps us prepare for after graduation as well. We take certain tests that give us jobs that we might enjoy more than others as well as research schools and careers. We also learn more about financial aid and student loans. 
After settling on a career choice, I can start looking at all the schools in the country that offer programs for that specific career path. I can learn about the school, its students, requirements to apply such as an entry exam, the area where it is located, tuition costs and more. 
CAPPS is an important class for us to take, but is it worth sacrificing ACE once a week to attend it? CAPPS does help us prepare for our future, and that is important. At the same time, it takes away 30 minutes that ACE gives us to work on any assignment of our choice with the help of that specific teacher rather than trying to ask questions over email. 
ACE also gives us time to finish tests or in school assignments we might have missed because of an absence. 
Students need this extra time for assignments now more than ever due the changes made not just in the school but in our households as well. We have to adapt with all the changes made during this school year. 
CAPPS should not be every week because it doesn't have a whole lot of material to cover unlike our everyday classes. Planning for the future can be very stressful for us. Dealing with high school and planning our futures afterward does give more to think about and stress over. We should have our Wednesday ACE back. 
Colleges look at our high school performance when viewing our applications. If we are busy trying to figure out life after high school, then I am not sure that our grades now will not suffer. 
About the Contributor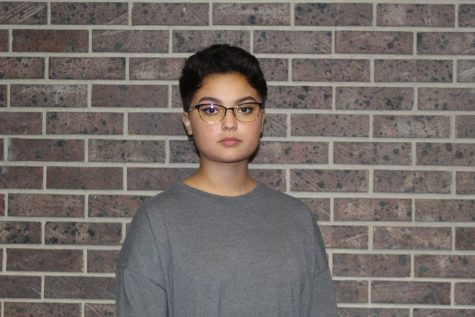 Claudia Stirewalt, Reporter
Claudia Stirewalt is a Sophomore. She loves to read and write. She spends her free time with her friends and family. More often than not, you can find...