Soccer teams strong start
Soccer started the off season with a 9-1 record. With a dominant start to the season, players have maintained their season goal.
"The goal has always stayed the same, and that is to give us the best chance to go to state," sophomore Jacob Wignall said.
Having a dedicated team is important especially with a team sport such as soccer. Keeping the team motivated is something that has helped them in their strong start to the season.
"It is really fun and enjoyable when we play and practice. I feel like we are going to continue to have a good season," junior Brock Hallmark said. "I feel like everybody is taking it seriously and we are all working as a team which is really important."
Communication has been a major part in the successful start to the season, and having all the players working together has helped in the efficiency in the way they play.
"Communication has definitely been the biggest difference this year. Everybody talks with each other and it seems that everybody is always on the same page," junior Brayden Sparks said.
With having a 9-1 win loss record the team practices to keep their skills sharp and prepared for challenges and games in the future.
"The great challenge is going to be getting better than we are now, and our greatest strength is working as a team," junior Kaden Kearney said. " My goal is to win state and to make history for Augusta High School Soccer."
About the Writer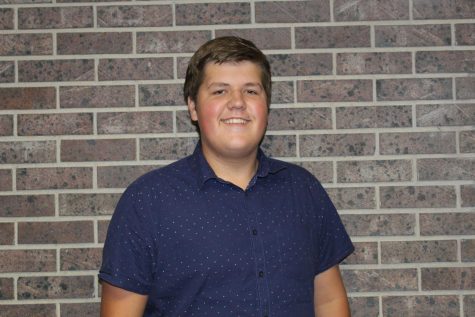 Chadd Brown, Reporter
Senior Chadd Brown is a third year reporter for The Oriole. He is determined to become a college athlete. You can see him getting quotes for story's and...