Athletes facing many hurdles into the fall season
Augusta athletes and coaches are ready to get their fall season started, but this year is different for them all and coaches are having to make changes they never thought they would have to make. 
"Whenever possible we are practicing in smaller groups and very rarely having the whole team together on any side of the field," said boys soccer coach Dusty Buell. "We are always in masks if we are not doing physical activities, so walking to practice and leaving practice, we are always masked."
There are now many limits on sports practices, whether it be having to wear masks, staying away from each other, or having to limit the amount of people at games. As it may be frustrating for athletes as to them having a normal season, coaches are trying their best to keep them as safe as possible. The biggest problem the athletes are dealing with is staying away from their friends. For them it takes all the fun out of practice. 
"It's more of an annoyance that we can't run next to each other and talk while running," said Junior Emilee Laing. 
Laing and many other students are annoyed with having to wear a mask until they partake in physical activity or having to social distance the whole time and coaches are trying their best to make practice or games as normal as they can. It is more challenging this year for coaches because of the off schedule and having practice on days, they have online school. Some sports might also change practice times to mornings.
" I don't think the players particularly like being off all day and then coming to practice, it is just a change in routine." said Buell. 
"Athletes are a creature of habit, and when something upsets those daily routines, it is a hard adjustment. Now we are finding a new routine and I think the guys are getting the hang of it."
About the Writer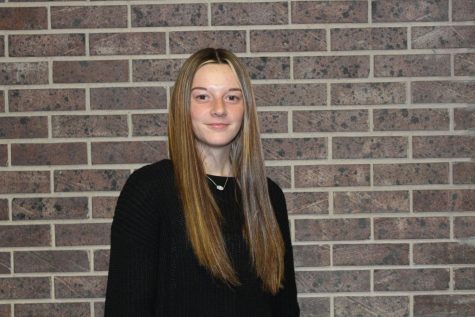 Alyssa Ferrell, Reporter
This is senior Alyssa Ferrell's third year on staff. She enjoys seeing her friends, working, and volleyball.