Teenagers speak out on Kobe Bryant's death
Former NBA star, Kobe Bryant, and his daughter Gianna were among the nine people who died in a helicopter crash Jan. 26 near Calabasas, California. People gathered at the Staples Center in Los Angeles yesterday to honor the lives of Kobe and his daughter; the two now join the growing number of celebrity deaths that have left the nation reeling. 
 Emotions ran high at the memorial as Kobe's wife Vanessa Bryant, Michael Jordan, and Shaquille O'Neal were three of many who gave tear jerking speeches. As many as 20,000 people, including famous celebrities: Beyonce and Alicia Keys were in attendance. 
Generation Z has witnessed the passing of multiple teen idols. As Kobe joins this number various teenagers find themselves grieving, other teenagers, however, see it as merely another death. 
"I didn't really believe it at first, I thought it was a joke or something," sophomore Jake Williams said. 
Numerous teenagers say when first told of a notable death they perceive it is a joke. The media may be partially blamed for the disbelief because of the endless fake news many are familiar with and regularly encounter. Regardless, some are convinced teens first believing these deaths are a joke is a coping method. 
"I really didn't think it was true at first, I thought it was a joke, he was a pretty big idol," sophomore Brayden Sparks said. 
Kobe was an influential figure whose basketball career was followed by many. His death was, like many celebrity passings, very unexpected. Nevertheless, with every one of these deaths, there is soon another event that captures the media's attention.
"After so long another thing comes along and takes over the media to where that death is just another thing that happened," freshman Libbi Skaer said. 
Newsworthy events happen each day, these events are written into new stories and these stories quickly grab the attention of the public. Some say this happens so much that a celebrity death is almost forgotten, top news one day and old news the next. Numerous teenagers have stated that while these deaths are still fresh news, some take more interest in their work than when they were alive.
"I know I was one of the ones that appreciated Juice Wrld more when he died," Junior Damian Hutchison said. 
XXX Tentacion, Juice Wrld, and Kobe Bryant are just a few of the celebrities that have perished in the last few years. What can be learned from the passing of so many influential public figures? 
"Don't take life for granted because you can die at any time, live it up, you never know what could happen," freshman Weston Bratton said.  
About the Contributor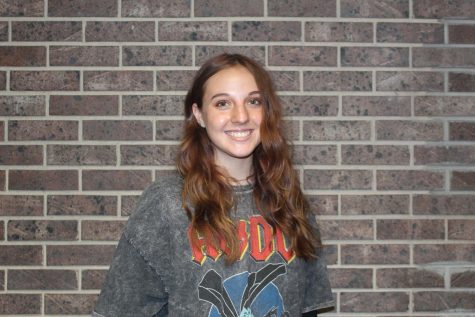 Claire Pletcher, Reporter
Sophomore Claire Pletcher is a second-semester reporter for The Augusta Oriole. She loves furthering her english education and bettering her writing skills....