Mystery Behind the Great Kindness Challenge
The Great Kindness Challenge or Kids for Peace is bullying prevention that brings positivity in improving school climates and student engagement. The proactive challenge is one-week devoting kind acts among schools. the Great Kindness Challenge came as a shock to Counselor Harmony Davis, she decided there would not be enough time for planning out the week-long challenge.
"The great kindness challenge is wonderful!" Counselor Jennie Lary said. "However, practicing it all year long is important too." 
Kids for Peace was co-founded in 2006 by Daniell Gram, a high school honor student, and Jill McManigal, a mother and former elementary school teacher. In 2011, the elementary school Jill's children attended asked if they could start the Great Kindness Challenge to help create a more positive, unified and respectful school environment. It then spread to other schools and eventually reached schools worldwide. 
 "Orioles participate in the Great Kindness Challenge every day," Counselor Harmony Davis said. "The school comes together to support students, including new students even when there was a language barrier, looking out and supporting each other, and celebrating each other's successes." 
The purpose of the Great Kindness Challenge is to bring awareness, impact kind deeds, and to practice kindness in our everyday lives. It may serve as a reminder to practice kindness for one week of the year, but it should never serve as the only time students engage in kindness.
"I would like to see Orioles continue to participate in the challenge every day and to challenge themselves to think of new ways to practice kindness," Davis said."We do much better than just 1 week out of the year, and I think we will continue to do better each and every day."
About the Writer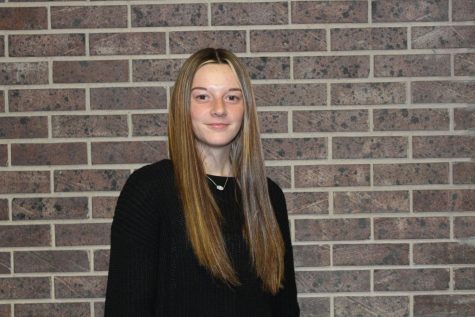 Alyssa Ferrell, Reporter
This is senior Alyssa Ferrell's third year on staff. She enjoys seeing her friends, working, and volleyball.