JAG-K teaches students about future goals
JAG-K  is a class that provides students the opportunity to see what they want to do after high school. 
Thursday, Jan. 23 JAG juniors and seniors went on a field trip to WSU Tech to explore the classes available. 
"JAG-K is a career expedition class. We work on getting ready with not only our personal skills but our employability skills," JAG specialist Christy Pray said.
Both Pray and JAG vice president Carly Condella have similar opinions on what JAG-K is. 
"JAG is a class that teaches you employability skills, and ways to behave in a business setting. It helps you be successful in your future career path," Condella said.
 Junior Grace Wright thinks of JAG as a family, whose members help one another succeed.
"In JAG, everyone is family and they support each other with everything," Wright said.
Many students are in the class for career help, or because they wanted to be. 
"I am in JAG because during my sophomore year, they decided that I had five barriers which are academic, environmental, physical and psychological, and work-related categories," Condella said.
Wright has a different reason for being in JAG-K.
"I don't know why they put me in the class, but I love it. I wish I was in JAG my freshman year, it's a good experience," Wright said. 
"I learned that WSU offers free classes," Wright said. 
They went to explore classes and careers for the graduating students and for the juniors. 
"I learned that their classes are very hands-on," Pray said.
About the Writer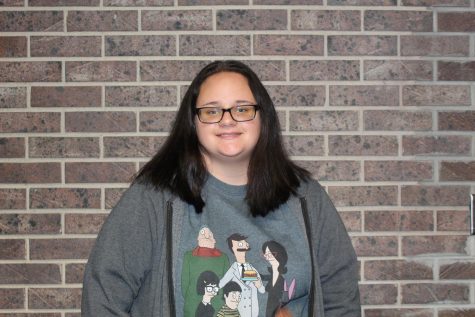 Sydnee Kuhn, Reporter
Senior Sydnee Kuhn, was on the staff for Clear Lake Reflections newspaper at her old school in Texas, this is her third year on the Augusta high school...