Casey's supports Augusta Schools
The Casey's General Store created the Casey's Reward System to generate donations for children to get what they need.
Getting people signed up for the program leads to more money for schools.
Casey's wants to give back to the community by starting this program, so two times a year they cash out the money they have made and give checks to the schools.
"I think it is to better our customers and to give back to the community," Casey's General Store manager Kayla Wilson said.
This is a new system to the Augusta area. "This has been fully running since Jan 1," Wilson said.
To notifying staff, students and members of the community would encourage more people to sign up. Anyone ages 13 and older can sign up. Giving money to schools is a great way to give back to the community.
"We have found good success in the start of the program. Many customers love the idea," Wilson said.
Casey's is relocating in Augusta to 212 W 7th Ave, Augusta, KS. The new rewards program has only started this month, and is still taking new applicants who want to sign up. All money earned is based solely on community involvement.
"Anybody can get signed up if you are older than 13," Wilson said
By using this system people are bringing more involvement to our community, and more money to schools at no additional cost to them.
About the Contributor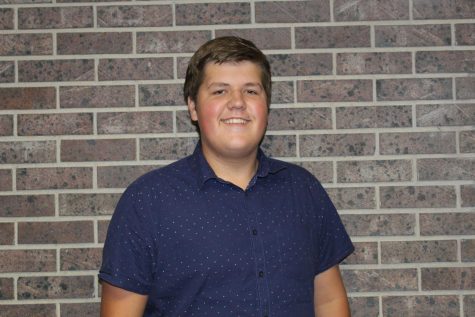 Chadd Brown, Reporter
Senior Chadd Brown is a third year reporter for The Oriole. He is determined to become a college athlete. You can see him getting quotes for story's and...