Good decisions provide a better future
"Throughout school I have learned that prioritizing my work is very important and is definitely helping me keep my grades up," sophomore Hunter Henderson said.
When students go through the full four years of high school, teachers help them learn a lot about making better decisions.
"I always heard my teachers saying to make good decisions, and I came to realize the more I made better choices, the better things went in the long run," senior Ally Davis said.
Along with school, the more a student chooses to complete their work done the better their grades will be, and they will feel more confident about the work. Henderson believes the more he does his work, the more it will help him in the future.
"I think making good decisions leads to good grades because choosing to do your homework will help you learn more and do better on tests," Henderson said.
Many students believe if they did not take the time to focus on the good, they would give up and not care about anything.
"If I did not try as hard as I do, my grades would not be as high, and I would not see how hard it was affecting me," Davis said.
Freshman Morgan Curry has learned in her first year the more smart choices she makes, the better it helps her, even if they are just small accomplishments.
"When I make the decision to do my schoolwork first, I seem to do better on it, but sometimes I put it off to the last minute, and then I do not understand it to the best of my ability," Curry said.
Furthermore, Henderson has come to believe the more bad decisions he makes the worse his reputation gets.
"If I was out doing drugs or something, I feel like people would see me differently and not trust me. It would also affect me getting a job," said Henderson.
Although most students try their best to always make good decisions, there is still room for mistakes along the way. 
"I have learned that procrastinating does not help you at all, and it will leave you struggling at times," Curry said.
About the Photographer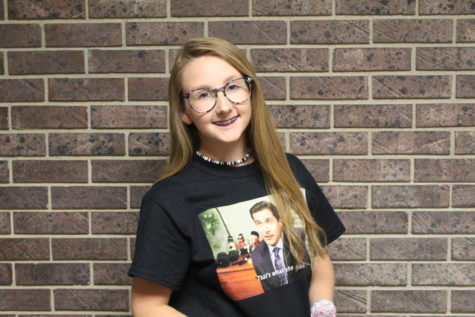 Maddie Smart, Co-Editor
Senior Maddie Smart is a third year reporter for the Oriole, and this is her first year as a Co-Editor. Outside of the newspaper room, Smart is involved...