Sophomore dancer travels to Rome for performance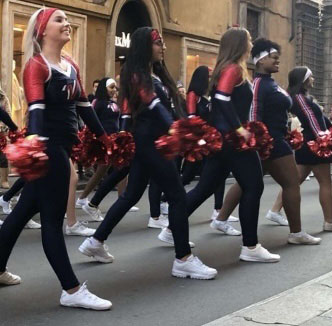 From rescuing a toy car under the feet of the people packed into the Sistine Chapel, to taking pictures with excited children, educating a waitress about Dr. Pepper, and having to use toilets without a seat, sophomore Trinity Tisdale experienced a lot on her trip to Rome, Italy over Christmas break. 
"It was a lot different than I had expected, but I did have a good time towards the end of it," Tisdale said. "When you see it on Google and TV, it looks very glamorous. It's a lot busier, there's crazy traffic, dirty sometimes, everyone smokes."
When Trinity got the invitation to dance in Rome for the All-American dance team, those around her were ecstatic. 
"I was so excited for her and the opportunity that she was given," Tisdale's mom, Jamie Wickery said. "I wasn't familiar with the All-American team, so I didn't know what doors this could open for her."
During her trip, Tisdale toured the city, shopped and danced in a New Year's parade.
"For the first couple of days, all we did was strictly just tourism," Tisdale said. "Two days before the parade, we practice altogether as All Americans. The parade was probably the best part."
Wickery joined Tisdale on her trip and stayed with her at the hotel Crown Plaza in St. Peters.
"Rome was never a place I was interested in going but, I had to for her," Wickery said. "The experiences were amazing. The best part for me was getting one-on-one time with Trinity and making these memories with her."
One of the moments Tisdale was looking forward to most was seeing the Trevi Fountain in person.
"It is so huge compared to what I had expected. None of the others compared to it," Tisdale said.
After the parade, a New Year's party held for the All American dancers.
"I usually have a party with my friends every New Year's," Tisdale said. "It kinda sucked to not be able to hang out on New Years with my friends, but at the same time, I made so many new friends there that it was kind of like I was having a party with my friends."
Overall, Tisdale and Wickery had great experiences in Rome and enjoyed their time together.
"I have always supported Trin in whatever she wanted to do," Wickery said. "She is so talented, and I love that she expresses herself through dance. I could watch her dance for as long as she could dance."
About the Contributor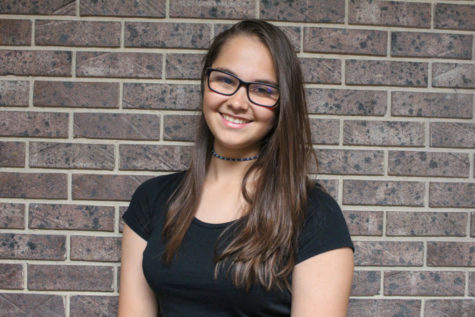 Savannah Athy-Sedbrook, Editor-in-Chief
Senior Savannah Athy-Sedbrook is a fourth-year reporter for The Oriole. She can often be found running around during ace to complete stories, as well as...