Dancers earn All-American Award, one goes to Rome
Excitement filled the air at the sight of the bright pink ribbons. The dancers all held their breaths, each secretly hoping it would be them that received the ribbon which would label them as and All-American nominee. 
Sophomore Trinity Tisdale, senior Maddie Ray, junior Alexis Semisch, freshman Lana Wood, and freshman Aaralynn Chavana were nominated for the All-Ameican dance team at dance camp last summer. Ray and Tisdale made the team, and are able to participate in different events. 
"This is really important to me; I am really grateful for it," Tisdale said. "Last year, I went to camp, and I saw people get this award, and I thought it would be so cool if I could get that, honestly, I didn't think it was possible."
Staff members at the camp would be on the lookout for dancers who showed the best showmanship, spirit, and technique. 
"If a staff [member] sees all three in you throughout the camp, they give you an All-American Award," Ray said. "You'll tie [the ribbon] to your shirt or your hair or something, and then on the third day, they have all of the All-American nominees gather up to tryout. If you make it, you receive a medal and a certificate that says you're on the All-American team."
Members of the team are given many events that they are able to attend. Some get invited to different places specifically to dance.
"Some people got invited to go to Florida, some people got invited to go to Philadelphia, and the more skilled you are the better places you get to go," Tisdale said. "I was invited to dance in Rome, Italy this December to participate in the New Years' parade." 
Tisdale will be flying to Rome Dec. 26 and will travel to four landmarks around Italy, have a performance at each, all of which leads up to the parade.
"I'm really looking forward to seeing the Trevi Fountain," Tisdale said. "I did a project on it last year and I really wanted to see it. I didn't think I would ever see it except for on Google."
Getting a spot on the All-American team has different meanings for each dancer, but it was still recognized as a big deal in the camp.
"Every time someone got an All-American, we stopped what we were doing and cheered for them," Ray said. "You would be recognized by a staff member, and then the whole camp would recognize you for it."
About the Contributor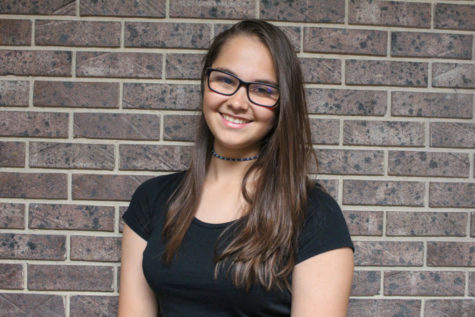 Savannah Athy-Sedbrook, Editor-in-Chief
Senior Savannah Athy-Sedbrook is a fourth-year reporter for The Oriole. She can often be found running around during ace to complete stories, as well as...