Market Day comes to the high school
Students in the youth entrepreneur class participated in Market Day, Thursday, Nov. 7 during lunch in the upper commons.
The 13 groups sold a number of different products with various prices while trying to make as much money as possible. Students were able to form a group or participate by themselves and sell any product of their choice. Some groups bought food from businesses that premake the food. 
"I partnered with Makenzi Johnson and we bought Auntie Anne's pretzels from the mall," senior Shana Nichols said.
There were also groups that handmade their food at their booth or premade it at home.
"I was selling cotton candy, I made it, it took 6 hours," junior Everett Latimer said.
Senior Sam Dudeck steered away from selling food and sold vinyl stickers and pins that she designed herself.
"I sat there with a computer program and I just illustrated them all, and I used the new art room printer to print everything," Dudeck said.
Dudeck is still making a profit from her product due to selling outside of Market Day.
"I made around $17, but I have a lot of people that I am still selling through because I didn't have to stop selling after Market Day was over, so my number is still moving [up]," Dudeck said. 
Nichols' group made $630, after paying the teacher back, she and Makenzi split $270 in half while Latimer made $300 in profit after paying everything back.
For students participating in Market Day next year, Latimer had some advice.
"Definitely put in the work, if you put in the work you get a lot of money," Latimer said.
About the Contributor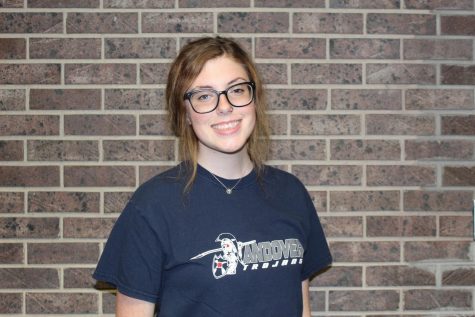 Emma Stueven, Reporter
Junior Emma Stueven is a second year reporter on The Oriole. Stueven is determined and wants to make the most out of her high school years. Outside of...