Librarian welcomes first book fair
During elementary and middle school, Scholastic Book Fairs took place every year; however, when students came to high school, book fairs never happened. Librarian Casey Penner wanted to switch it up this year and try a book fair for the high school.
"To get the book fair approved and started, I spoke with Mrs. Zerr to get permission," Penner said. "Then I spoke with a Scholastic rep and discussed our school's interests." 
To run the book fair, there was not a budget Penner had to go by. The library earned a profit for the sale.
"If I break over a certain threshold, then I get to keep a larger percentage of our profits. That's how Scholastic ensures that they recoup their expenses of sending all the books to us," Penner said. 
The book fair raised $1300 including a $120 donation for the library, which Penner plans to use that money to enhance the library for students. The book fair lasted from Friday, Oct. 18 through Thursday, Oct. 24. This gave students and parents the opportunity to go through the fair to see what was in store. 
"Having it last one week was great because I feel like it gave everyone a chance to see the items inside. I really liked seeing how excited kids were to have a fair," Penner said. 
Although the book fair was a success to Penner, she saw some disadvantages with it, too. 
"The book fair is disruptive to my route, so I'm not able to help with other classes as easily at the moment, and it is difficult to have classes in the library to work while it is set up. It is also a lot of work to organize and set up if we don't make much money," Penner said.
Penner is planning on continuing the book fair next year since the first year went well. Junior Taylor Curry agrees with this decision.
"I loved the book fair. It was fun and festive, and I was able to find a few books that I have thought about reading," Curry said.
Curry has always had a secret love for reading. When she was in elementary, book fairs were her favorite. 
"My favorite part about book fairs is the diversity of books there. I can find any book genre I am interested in and it's pretty cool," Curry said. 
Even though book fairs are based on books in the store, book fairs have different items like posters, erasers, and fun little games that students can buy. 
"I got these cute little llama erasers. I got them just because they were cute," Curry said. 
Curry feels that the first book fair went well, but she could see some parts that needed improvement. 
"Some items just seemed a little expensive. I don't know if Mrs.Penner can control that or not, but that was the only thing that was odd. Some kids here can't get certain things like a poster if they wanted one just because it was $4.75 each," Curry said. 
Many of those who bought products from the book fair were pleased in what they chose. Freshman Ryker White is glad that the book fair came to the high school so he could continue buying things from the fairs. 
"In middle school, I always bought the erasers. They look cool, and I can mess with them and I like to play with them whenever I get bored in school," White said. 
Transitioning from middle school to high school can be hard with all of the differences. Having a book fair take place gives White a comforting feeling for his first year of high school.
"I thought that all the fun of book fairs were going to end when I became a freshman, but Penner changed that, and now, I can continue my tradition of buying random erasers at book fairs," White said. 
The first book fair for the high school had excited White, and he was delighted to know that another book fair would come again next year.
"Book fairs make school a better place. You can see all the different things people buy and you have many things to choose from," White said. "I love book fairs and I wouldn't change a single thing about them."
About the Contributors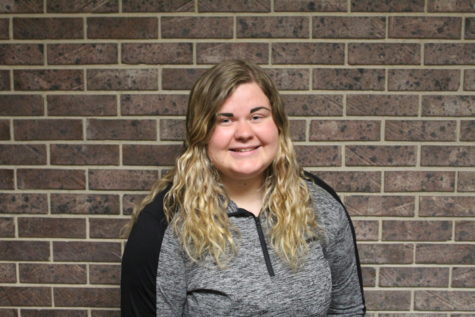 Savannah McMichael, Co-Editor
Senior Savannah McMichael is a third year reporter and first year Co-Editor on The Oriole staff. McMichael is a very enthusiastic person who tries to...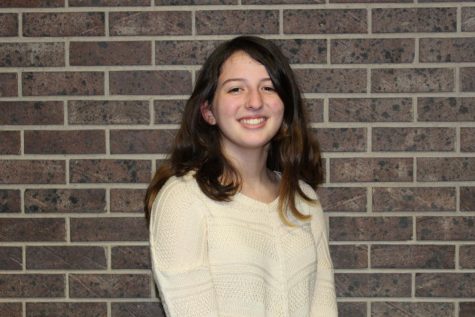 Paige Harrington, Editor-in-Chief
Paige Harrington is the 2019-2021 Editor-in-Chief of the Augusta Oriole. Outside of class, she enjoys reading journalism stories from other news sources...