Sports teams prepare for games
At 3:30 p.m. he rushes out to the field for practice for at least the next two hours. He faces warm-ups, plays, and fixing mistakes. At the end of those two hours, he will be tired but he loves the game and the effort is worth it. 
He and the football team prepare by warming up in four different groups for about 20 minutes, run plays for about 20-40 minutes, and finish off with team situations and for the team to be as fast and get as many reps as they can. They also do a lot of conditioning outside of school, for example, Thursday morning champion hour. 
"I think that we are always ready for every game besides a few injuries." head football coach Filbeck said. 
Volleyball practices start off with long warm-ups to get loose they then separate into passers and hitters. They then practice individually sometimes after they then come together. Some of the volleyball players lift weights to prepare for the next game.
"One day after practice, the whole team and I stayed after practice when the coaches left and we got more reps in." sophomore Avery Riedel said. 
"I would like to get more work against hitters because I feel like we don't really get enough work on defense," Riedel said. 
Tennis splits into JV and varsity to practice and work on different drills for an hour and a half. Sometimes the coaches will have the team play matches for new players who haven't played much before so they can get the experience that they need for meets. Other times they work on serving and do plenty of groundstrokes.
 "They always play the best they can," head coach Nathan Stevens said.  "A lot of them are young and have never played before, so for us, we struggle with teaching them the basics."
About the Writer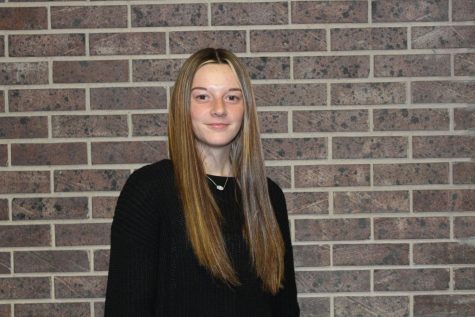 Alyssa Ferrell, Reporter
This is senior Alyssa Ferrell's third year on staff. She enjoys seeing her friends, working, and volleyball.