Fall sports assembles teams
Every year Kansas State High School Activities Association sets a date for the start of fall sports practices each year. The date teams could practice for 2019 was Aug. 19. Fall sports practices started right away, so they could prepare as much as possible for their first game. 
With games starting so soon, the fall sports program had to be made quickly, which meant team pictures took place Aug. 23, just four days after practice started. 
Four out of the six fall sports made cuts, and all six sports have a junior varsity and varsity team. With pictures happening so hastily, some coaches found it unfair to decide on who was going to make the team and who is going to be on what team, junior varsity or varsity. 
Football
"We never cut," head football coach Jason Filbeck said. 
With football, one of the sports that wants to have a large team, the coaches do not make cuts, meaning anyone who wants to play can. 
Football did not run into any dilemma with the fall sports program pictures coming up so fast. 
"The only issue that may come into play is having enough kids try out to make a freshman team and to decipher who is playing freshman and junior varsity," Filbeck said. 
The first game of the football season is Sept. 6 against Andover Central. 
"We are only on our way up, making for an exciting season," Filbeck said. 
Girls Golf
Girls Golf had no cuts this year and they do not separate junior varsity and varsity teams. The reason girls golf does not separate teams is because junior varsity only has one tournament during the season. 
The golf team was not really affected by the early pictures, other than having to get their uniforms ordered. 
"We had to order them that Monday or we wouldn't have had them by Friday," sophomore Kyrah Carrell said. 
As for the season, head girls golf coach Danny Lundberg is not sure on how the season is going to go. 
"…we have a pretty young team this year. We are still very talented and have potential to have a very good season," Lundberg said. 
Cross Country
"I expect to have a really good season," head cross country coach Steve Reichardt said. 
With cross country being a sport that wants to be vast, like the football team, they do not make any cuts. The sport also never really has a set varsity or junior varsity teams.
"The fluid changes throughout the year, meaning that the teams can change," Reichardt said. 
The only difficulty the cross country team had with the little practice time was getting all the uniforms out within four days. 
Girls Tennis
The girls tennis team expected to be making cuts this year but ended up not having to. Last year the team had more than 40 girls combined. 
"We have not decided on who is going to be playing junior varsity or varsity, we have only seen the girls practice for four days," head girls tennis coach Nathan Stevens said. 
Making this decision even harder, the tennis team only has two experienced players, junior Ashlyn Bowen and senior Olivia Richardson. 
"Tennis starts a week later than the rest of the sports, so this did not really affect us," Stevens said. 
The first tennis match is Sept. 10, while the rest of the fall sports, other than cross country start the week of Sept. 2. 
Boys Soccer
"If we had to make cuts this year, I do not think it could have happened by the time pictures were needed," head boys soccer coach Dusty Buell said.
Boys Soccer junior varsity and varsity teams normally take separate pictures for the fall sports program. 
"We have always taken separate team photos, however, this year we decided to do one large group photo because I did not think it was fair to those kids that were on the bubble of junior varsity and varsity," Buell said. 
This season, Buell has high expectations for the team.
"If we play as a team, and if we handle adversity in a positive way, there is no reason that these boys can't compete every time we step on the field," Buell said. 
Volleyball
Volleyball was the only sport that had to make any cuts due to the number of girls who tried out.
"The girls that we ended up cutting, we just did not have a spot for," head volleyball coach Brian Hallmark said. 
Volleyball only had three days of tryouts compared to the five the coaches thought they would have.
To Hallmark, deciding who was on the freshman team, junior varsity and varsity was not difficult. Over the summer, volleyball had open gym giving the coaches a chance to work with the players and see their skills.
As the games for fall sports start, teams are preparing, no matter the time they have. 
About the Contributor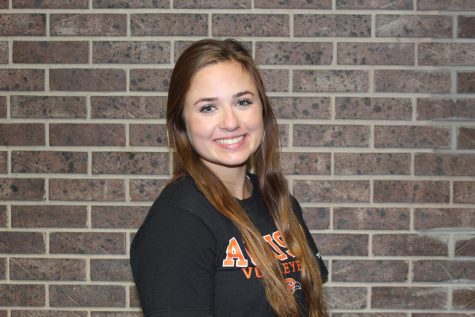 Ivory Rightnar, Reporter
Senior Ivory Rightnar is a reporter on The Oriole staff. She enjoys playing multiple sports (volleyball and softball) and cheering on her school's activities....