New FightSong app promises help
FightSong is a new app, which helps students report bullying anonymously to their principals and counselors. With the FightSong app, students are able to report incidents using the comfort of their own device.
"FightSong empowers students to take back their lives from bullies by giving them technology they are comfortable with to confidentially report school incidents as well as communicate online with counselors and administrators," FightSong company's website said.
The app is available on Apple (App Store) and Android (Play Store) devices for students, administrators and counselors to use for communication.
"You can text one of the guidance counselors and choose to be anonymous or reveal who you are so the administrators can take care of the situation," counselor Jennie Lary said.
Students are also able to attach videos and/or pictures as evidence of an incident, which can help identify the location, victim and the bully in case the reporter does not know themselves.
"As far as I can tell, I have not heard of anyone using the app to report anybody," Lary said. Posters have been displayed along the walls of the school in order for people to understand the app better, and to help students know the app is available and ready to be downloaded.
App users can text the organization code 162205.
About the Contributor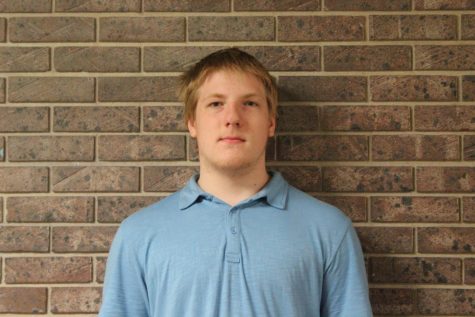 Michael Carter, Reporter
This year, Michael Carter joins The Oriole staff, optimistic for the year. He's eager to make friends who have returned to the staff and even meeting...