Basketball teams prepare for state tournament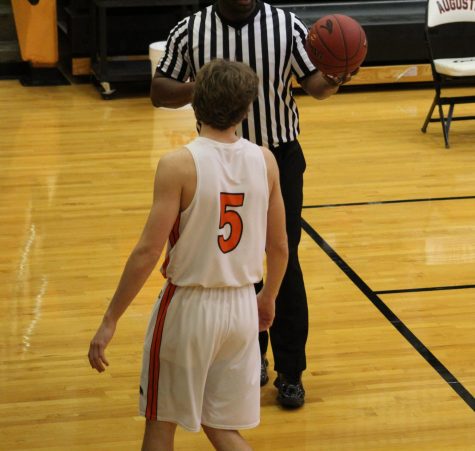 Imagine this: senior year basketball season is coming to an end. The big tournament just took place, and the whole team feels the state tournament approaching. The goal of every devoted high school athlete is to win state their senior year. That is the reality for the 10 seniors playing basketball this year.
"I like the way that we are playing right now," boys basketball coach Jake Sims said.
The boys varsity basketball team ended up going 2-1 in the Baldwin Invitational. It was not the ideal outcome, but they found what they needed to work on during the rest of the season.
"We got better as a team, which is the goal," Jaren Jackson (11) said.
In order to get ready for the state tournament, the boys will be working hard at practice.
"We have great chemistry, but we need to work on playing as a team more," Ryan Andrews (10) said.
The state tournament is a big deal in high school, but for the four seniors on the boys basketball team, it is not just about winning, it is about much more.
"I love all my teammates, and it is going to be sad to have to think about never playing with them again," Blake Altenhofen (12) said.
The boys are tenacious about qualifying for the state tournament this year after losing to Andover Central during sub-state last year.
The girls varsity basketball team took fourth place at their tournament Lady Cat Classic in El Dorado. The team ended up playing losing to Maize South, a 5A school. This not only made the team realize what they need to work on, but helped them realize what they do best.
"We have things to work on, but our team chemistry is stronger than it ever has been," Jadyn Jackson (10) said.
The Lady Cat Classic tournament assisted in helping the girls learn what they need to work on to get ready for the state tournament.
"As a team, we need to stay upbeat throughout the whole thing and play a full four quarter game, and I know we can do that," Kourtney Divine (12) said.
Having six seniors on the girls varsity basketball team makes this a heart-breaking season for the team. The six seniors play a big role on the team. After making it to the state tournament last year and losing after one game, the girls are determined to improve in their skills and go further in the tournament.
"I think our chances of getting to state looks really good," Divine said.
Both the boys and girls basketball teams are looking forward to sub-state to get the chance to take on the state tournament in Salina on the eighth of March.
About the Contributor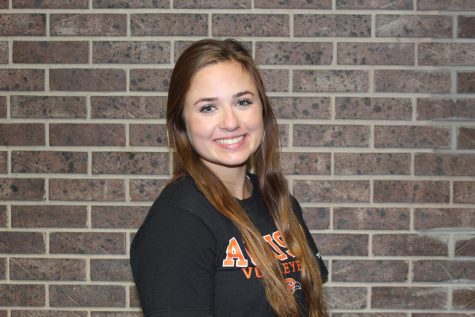 Ivory Rightnar, Reporter
Senior Ivory Rightnar is a reporter on The Oriole staff. She enjoys playing multiple sports (volleyball and softball) and cheering on her school's activities....