Groundhog Day reaches 132nd anniversary
Punxsutawney Phil will arise from his burrow Feb. 2 to mark the 132nd annual Groundhog Day.
When German settlers arrived in America in the 1700s, they brought a tradition known as Candlemas Day, the original version of Groundhog Day, where superstition held that if the weather was fair, the second half of winter would be cold and stormy. The modern day celebration of the holiday began back in 1886, replacing a badger with a groundhog because it wakes from its mid-winter hibernation at around the same time.
"I feel like the tradition of Groundhog day has changed over time. People nowadays don't really seem to care about the holiday," Noah Rye (10) said.
The popular tradition was made even more famous due to the release of the film "Groundhog Day" in 1993.
While Phil lives in the Gobblers Knob Feb. 2, he spend the rest of the year in the towns public library where he is still visible only when he comes out.
Since the original celebration, there have been a total of 13 Groundhogs, all of which were given the name "Punxsutawney Phil, Seer of Seers, Sage of Sages, Prognosticator of Prognosticators, and Weather Prophet Extraordinary" and his hometown Punxsutawney, Pennsylvania was thus called the Weather Capital of the World.
"I think most people don't even know what Groundhog Day is. If they knew how much history was behind the holiday, I'm sure they would appreciate it more," Kohl Hogan (10) said.
For those who are fans of warmer weather, Phil not seeing shadow means good news. If Phil emerges from his burrow and sees his shadow, winter will last another six weeks. This year, meteorologists are predicting that he may very well see his shadow. In the 132 years since the first official Groundhog Day celebration, Phil has seen his shadow a total of 104 times, he has not seen his shadow 18 times, nine of which he has been wrong. As for the other nine, there is no record.
While most people may watch Phil only on their television, many from all over the world travel to the small town in Pennsylvania to witness Phil emerge from the small hole in the ground.
About the Contributor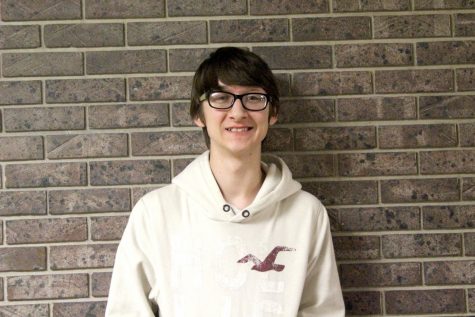 Jonathan Doss, Reporter
Jonathan Doss (10), a first year member of the 2018-19 Newspaper staff, enjoys writing stories about the here and the now at AHS. His enjoyment for reading...