Take 2 purchases new costumes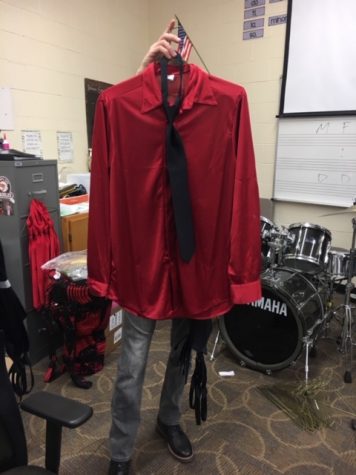 Members of the  Take 2 show choir have recently gone through the process of measuring and ordering new outfits, which should arrive before their big competition in Cameron Missouri Feb 15-16. The current customers are more than 15 years old, and are showing their age. Also, he costumes have been altered so many times they don't fit well.
"We just need some more costumes that will be more conducive to fit different girls for different years," vocal music teacher Jerrod McNutt said.
Problems with the current costumes include the dress-sizing and the dresses are ripping and breaking, and the boys costumes, the show choir does not  have enough shirts of the same type ,so having new costumes will help solve those problems.
"I wanted to push for the costumes so that the show choir could not just sound the part, not just dance the part, but look the part too," McNutt said.
Some schools get to practice after school Monday through Friday with four hours of dancing and maybe two of vocals, but Take 2 has one class period every other day.
"We don't have a lot of money that's poured into our show choir, because I think other schools pay for after school practice that our students don't pay for, we have what we have to get by," McNutt said.
The new costumes for the boys are red and black button-up shirts with matching ties. the girls, costumes are red and black dresses with red lining underneath along with a black and silver shimmering top layer with a flattering neckline.
"Whenever they do spins, you'll see a little flash of red at the bottom of their skirt. It also has some stretch material, which is nice," McNutt said.
some problems with ordering the new costumes because they had to measure all the girls and boys.
"Some of the girls had to go up in size and then alter them. Also, we ordered them late, so we got into the holiday season; meaning, [Southeastern Apparel] started our dresses late because the company's employees took off of work," Karli Dodds (12) said.
Morgan Walker (11) and Dodds were a part of the process for selecting the new costumes.
"We looked through magazines, trying to find a dress that would be flattering on everyone. Also, when we chose colors and fabrics. We gave a woman's perspective on the situation," Dodds said.
Take 2 raised funds to pay for the new costumes.
"We took donations at our Fine Arts Night, and we also did a silent auction with donations such as baskets and certificates from local business," Dodds said.  
About the Contributor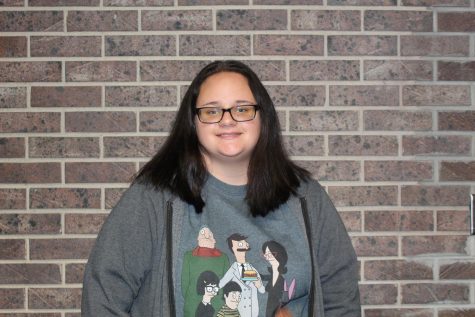 Sydnee Kuhn, Reporter
Senior Sydnee Kuhn, was on the staff for Clear Lake Reflections newspaper at her old school in Texas, this is her third year on the Augusta high school...