Champions Hour provides extra opportunities to workout
Champions Hour takes place every Thursday at 7 a.m. in the weight room. It consists of a quick workout and all students are welcome to attend.
"It [Champions Hour] is an opportunity for any student or athlete who wants to get an extra lift in during the week," Head football coach Jason Filbeck said. "With the A/B schedule, we only have two lifts per week for some kids. If you have Tuesday/Thursday, two days a week is just not enough to gain any significant muscle."
Filbeck started Champions Hour for the football players, but he wants it to grow into more.
"We started off as doing Champions Hour as a chance for our football team to lift together, but it really quickly became just open for anyone who wants to do a makeup day or just wants to do an extra lift," Filbeck said.
Champions Hour is available for middle schoolers.
"We actually are starting a middle school one too, Middle school comes in on Friday mornings so they can learn the basics," Filbeck said.
Ryan Andrews (10) attends Champions Hour every week.
"It's just a chance to go in and get in a workout before I go to school," Andrews said.
Some participants decide to go in earlier than 7 a.m.
"I go in at 6:20 a.m. so I can get my lift in and then have time to go home and shower before school," Andrews said.
Right now, most of the people who attend Champions Hour are football players.
"Usually, only about five people show up, and they are almost always on the team," Andrews said. "It really just turns into team bonding."
Filbeck's biggest hope is to have a full room.
"I just want to the room full of people getting a really good, fast workout," Filbeck said. "It really only takes about 30 minutes if you do it right; I just want them to get in, get working, and then get out of here."
Everyone is welcome to go workout.
"It's open invite. You don't have to ask. Just show up if you want to come in and workout with us," Filbeck said.
About the Contributor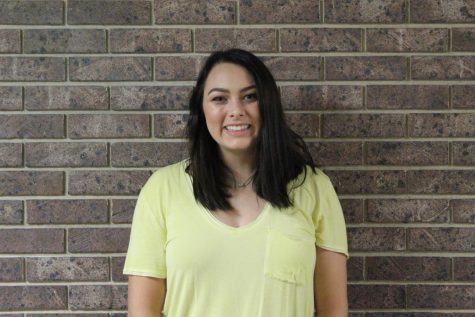 Gracie Johnston, Reporter
Gracie Johnston (12) has been a member of the staff for two years. She has been a jack-of-all trades, with experience in news, opinions and sports. Johnston...