Formal homecoming may increase attendance
Formal dances have been around a long time. The first known waltz dates back to 1559 AD.
In the modern days, a formal dance has changed substantially.
For many high school students, it would be known as the Jingle Bell Ball or Prom.
For very few, it is the homecoming dance, that takes place after a hyped up football game. A dance that used to be formal but slowly drifted to wear- whatever-you-want-type of dance.
"We are the only school that doesn't have a formal homecoming," Kassidy Bratton (12) said.
Attendance rates at homecoming are slim compared to formal dances.
According to a survey of the student body, over 33% of students said they would attend a formal homecoming, the same percentage of people who attend Jingle Bell Ball.
"The dance not being formal just makes it not special to anyone," Olivia Rogers (12) said.
Many students believe that having a formal dance makes the experience it fun.
"Part of the fun is dressing up nice," Hollee Slusser (11) said.
A few of the formal rituals would be taking pictures before and during the dance.
Also, some groups like to go out to eat before a dance, which is hard to do right after a football game.
Some would say the attendance rate would increase if the dance were held on a Saturday.
"If the dance were on Saturday it would look more like its own thing and not just piggybacking off of the football game," Gabe Fox (12) said.
About the Contributor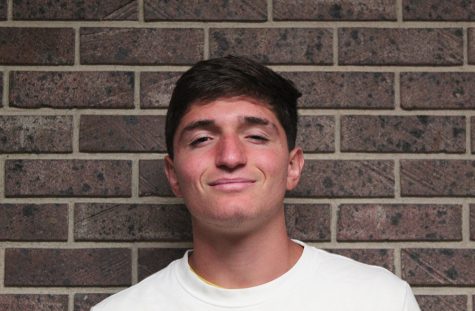 Jaden Laing, Reporter
Senior Jaden Laing is a second year staff member. Laing has been wrestling for three years  and qualified for state last year; plans on being a state...