Junior hosts Operation Cinderella
Operation Cinderella was an opportunity to assist those who want help getting ready for Jingle Bell Ball (JBB).
It helped those who can not afford to purchase a dress, shoes, jewelry and helping with hair and makeup for the dance.
"I decided to put on Operation Cinderella because, at summer camp this year, I was doing a girl's makeup, and she looked in the mirror and went 'Wow, I've never felt so beautiful.' I knew the girl wasn't able to go to JBB without help, so I decided to do something about it," Carly Condella (11) said.
Condella put in hours of work finding donations and workers to help with hair and makeup. She also had support from her mom Gina Spencer, English teacher Megan Springs and JAG teacher Christy Pray.
"I made a lot of Facebook posts to collect donations for the project. We ended up with excess makeup, which is good because it's going towards my next project, which is not officially announced yet," Condella said.
Volunteers started hair and makeup at 9 a.m. Saturday before JBB.
"I got people to volunteer by just asking. A lot of people heard about the project and wanted to help," Condella said. "Some I knew could do some awesome makeup and wanted to have them there. I asked and they came."
Jaeden Dobbs (11) watched a lot of YouTube and step by step images on Pinterest to get the experience she needed for Operation Cinderella.
"I am capable of doing pretty much anything," Dobbs said. "I originally wanted to do natural looks."
Each volunteer chose how to help with Condella's guidance.
"I decided to do hair because it gave me the chance to try new hairstyles. I expected a lot of curls and updos," Sam Dudeck (11) said.
Dudeck was capable of most of the styles she was asked to do.
"The main challenge was to adapt to the pictures they gave me with their hairstyle," Dudeck said.
This project took some experienced people to finish the job done well.
"I gained a lot of experience from just sitting down in front of a mirror one day and just started messing with my hair. Then from there it was just a lot of practice and patience," Dudeck said.
Condella hopes that everyone appreciated Operation Cinderella.
"I don't think anyone was embarrassed. I tried to make it a really fun atmosphere for everybody there, including the volunteers. We got pizza for lunch for the volunteers. There were snacks there for everyone," Condella said.
About the Contributor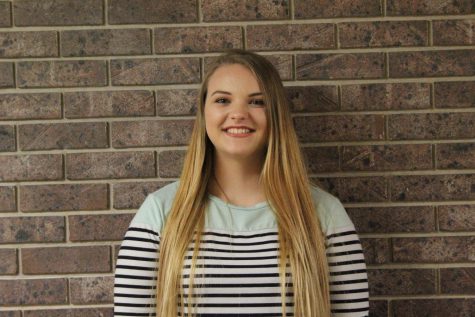 MIchaela Lord, Reporter
Michaela Lord (11) is a second year staff member. Last year she wrote features, sports, and news stories. In her free time, she enjoys hanging out with...