Brick Street Festival runs through Augusta
Children and adults attended the Brick Street Festival event Oct. 5 and 6 in the downtown area.
The festival featured food and drinks stands, a playground for children and carnival games. The major rides consisted of the infamous Freakout, the Squirrel Cages, the Rockstar, and more.
The Rockstar features a large guitar that swings side to side before swinging all the way around, giving the people a view of the town and the near feeling of falling off a skyscraper.
"It honestly felt like we were falling when we started falling back down," Josh Manahan (10) said.
A poll of students determined the Freakout was the most popular ride and had people freaking out as they were lifted, swung and spun at the same time, brewing and producing loud screams from children and adults alike. Many people were shaking and close to vomiting after they were off the ride.
"I closed my eyes at the beginning, but I opened them a little, and I just started screaming," Gemini Deere (10) said.
The Viper, however, was subjected to the most vomit because of its high speeds and spinning. This caused the ride to be shut down for maintenance on Friday. It was also the least popular ride out of all rides at the festival.
In the festival were multiple stands food, like burgers, shaved ice, and ice cream. Game booths included basketball, and other ball-throwing games, like skee ball. The festival has become a success and many children are excited for one like this in the future.
Due to large amounts of rainfall and flooding, the hot dog cookout was rescheduled to Oct. 26 and 27, which take place downtown.
About the Contributor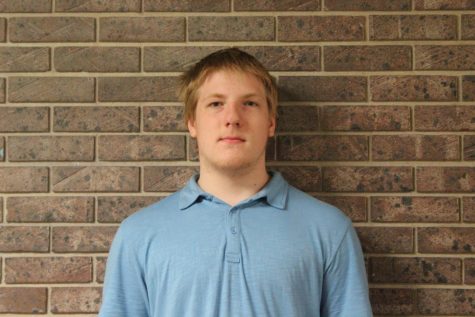 Michael Carter, Reporter
This year, Michael Carter joins The Oriole staff, optimistic for the year. He's eager to make friends who have returned to the staff and even meeting...