Seniors beat underclassmen during Powderpuff game
The Powderpuff game resulted in a score of 28-26 with the seniors taking the win. Fifty-three seniors, and 60 underclassmen signed up to play.
"We are just out there to have fun," Kenzie Childers (11) said.
Allie Timberlake (9) played as a corner with shirt number 6.
"I played during the play 'red'. It's on defense. We have to stay on our man the whole time, and if they get the ball we intercept it," Timberlake said.
Childers played as safety with shirt number 40.
"I am the last line of defense. If anyone gets past the corners, I have to try to pull their flags. I also have to try to intercept passes," Childers said.
Each player had their own reason for wanting the position they played.
"In soccer, I am defender and that's one of the closest positions to a defender in soccer. That and I like intercepting passes," Childers said.
Coaching involved different levels of difficulty.
"I coach because it is fun," Dalton Tolbert (12) said. "It was easy to coach."
Everyone involved had a reason for signing up whether it be for friends or because they enjoyed the game.
"It's a fun thing that happens outside of classes," Aimee Ervin (11) said.
Some players said it was not a fair game.
"It was fun, but the underclassmen tried to cheat," July Bassett (12) said.
About the Contributor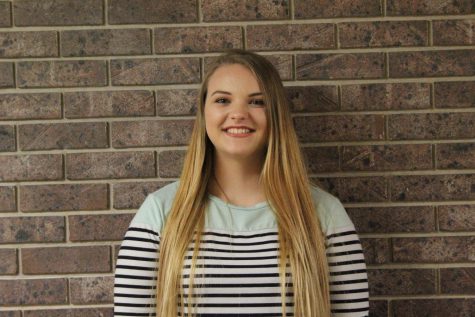 MIchaela Lord, Reporter
Michaela Lord (11) is a second year staff member. Last year she wrote features, sports, and news stories. In her free time, she enjoys hanging out with...