AHS newspaper and yearbook set out to improve
Every year, the Kansas Scholastic Press Association (KSPA) holds a fall conference for school newspaper and yearbook students to attend.
This fall, students on the Oriole newspaper staff attended the conference at WSU. At the conference, newspaper crews participated in several specialized sessions where they learned how to improve their journalistic abilities.
"It [Fall Conference] taught me stuff I did not know about and helped improve the stuff I already did," Jonathan Doss (10) said.
During the introductory session, KSPA's executive director, Eric Thomas, greeted students.  Special guest, Jamie Squire also made an appearance at the conference. Squire is a photographer for Getty Images who has photographed many different international events.
This year, Jostens hosted a Fall Yearbook Crash Course where yearbook students attended workshops. At the workshops, students listened to professional graphic designers and other personnel. From this, they learned about proper formatting, designing, marketing, etc. Going into this, Cody Cundell (10) was expecting to learn cooperation skills.
"I expected to learn time-management and how to organize things correctly," Cundell said.
The workshop provided many skills for them to learn in many areas like photography and design.
"We learned that baby powder actually helped while taking photos," Lillian White (11) said.
It is a trick that they learned from one of the speakers. When you put baby powder on the background of photos, it brings out the foreground.
Some people might not think spending an entire school day learning about newspaper or yearbook is worth it for a student; however, the students who attended the sessions will beg to differ.
"It helped out particularly in one class; to excel further in that class," Doss said.
Doss wasn't alone in thinking that the conference was well worth it.
"Yeah, it was definitely worth it.  It helped a lot of first-year yearbook students," White said.
Using the information that they have learned, the newspaper and yearbook staff will strive to improve as groups.
About the Contributor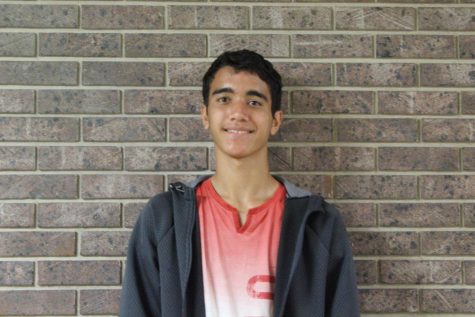 Daniel Doell, Reporter
The 2018-19 AHS school year is Daniel Doell's (10) first year on the newspaper staff. His job as a reporter has him writing stories about any and all...