Oriole spirit soars over cold, rainy day
It was a chilly afternoon at Augusta's 150th Homecoming Parade. The citizens gathered on the sides of State Street to watch as the cities school district and other organizations' floats pasted. Many children stood on the street screaming for candy and waiting for sight of the candidates.
The parade took about 30 minutes to reach its conclusion at the roundabout downtown where the community met for a pep rally. After the pep rally, many citizens went to the high school parking lot to prepare for the community tailgate. After the tailgate, Oriole fans and alumni entered Hiller Stadium to find seats to watch the homecoming crowning and the football game.
The crowd cheered loudly as the boy candidates and flower girl (Harper Hoefgen) and crown bearer (Elijah Bergkamp) take their places.
Standing and announced first, soccer player and band member Jacob Bergkamp (12) smiling big was later joined by his queen candidate, tennis player and StuCo member Nataleigh Cantu (12) who was shivering on the chilly night.
The second couple announced was cross country runner Cade Zerr (12) and dancer Hailey LaPlant (12). Both have been dating throughout high school and enjoy hanging out with each other in their free time.
Next was Ceetyn Anderson (12) and Sadie Williams (12). As Williams started to step off the golf cart Daniel Stewart (12) rushed around to take her hand and help her out. Williams took her place next to Anderson who asked what was written on the football that all the queen candidates were holding.
Last but not least candidates Dominik Ketchum (12) and Mackenzie Kirk (12) took their place. Both have played their fall sports for the last four years of high school, which shows commitment and leadership within their sports.
A hush took over the crowd as the announcer said,  "Your homecoming king is Jacob Bergkamp." The crowd waited patiently for the queen to be announced. The announcer final said, "Your homecoming queen is Sadie Williams."
Bergkamp then leans in to kiss Williams on the cheek.  
See for photo gallery attached to the story for photos from throughout the day's homecoming festivities. Photos include homecoming parade, crowning, and hometown heroes.
About the Contributors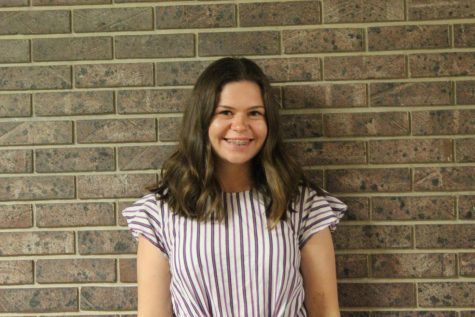 Lindsay Baugher, Managing Editor
Lindsay Baugher (12) is in her second year on the Newspaper Staff. This is Baugher's first year being a Managing Editor, while last year she was the...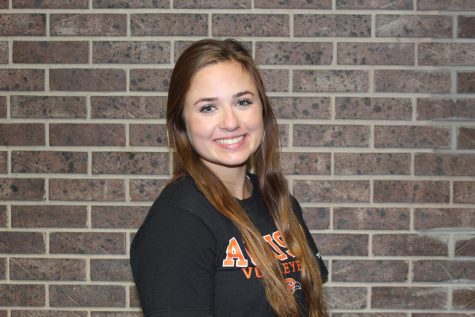 Ivory Rightnar, Reporter
Senior Ivory Rightnar is a reporter on The Oriole staff. She enjoys playing multiple sports (volleyball and softball) and cheering on her school's activities....