Juniors, seniors work on time management
Playing sports and college classes takes time away from other activities, and can be a constant factor in the management of their lives. 
"I play club soccer, so I'm typically doing that year-round," senior Casey Spencer said. 
Some students use ACE to keep their time managed. Junior Kane Williams uses his ACE daily to stay on top of things. 
"I use ACE a lot to do the college courses," Willaims said. "It's the first thing I do."
Some students have no trouble finding time for themselves, others have a harder time. Senior Kiera Wells has the experience, since she's been in gymnastics her whole life, and practices 22 hours per week.
"I've been doing this my whole life so I've learned time management throughout so it's kind of easier," Wells said.
Students often get overwhelmed between work, sports and school, especially when they take higher level courses. Students like junior Katie Anderson gets overwhelmed, because of time management.
"I don't really think I manage my time well," junior Katie Anderson said.
It can be overwhelming for students with so much on their plate. Sometimes it is hard for them to make time for themselves and others. 
"Sometimes it's hard to make time for myself," junior Madison Luinstra said. "It just depends on how much homework I have." 
Some college courses take more preparation time than most electives do. It takes a lot of hard work and dedication. 
"If you're going to take a college class, you should expect either a discussion post or like an essay or something," Spencer said,"Or something you need to be preparing for."
About the Contributor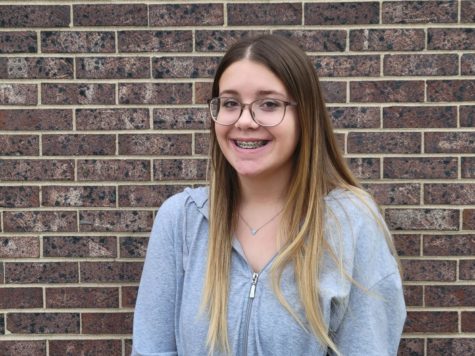 Jacquelyn Bond, Reporter
Freshman Jacquelyn Bond is a first-year reporter for The Oriole. She spends her free time listening to music and hanging out with friends. After she graduates,...