Fall sports start-up
Fall sports officially kicked off when the football team made its debut at the Mulvane jamboree Aug.. 26 and the volleyball team participated in a tournament at Andover Central the next day. 
The football team lost many seniors, but junior Gavin Kiser believes they can get back on track and make it to state, even after their two losses.
"I think we have a good shot to make it to state, we have a bunch of returning talent coming back and our hopes have been very high," Kiser said. "This Friday we are keeping our heads up and going to go get a win on Friday against Mulvane then go from there."
The volleyball team also lost a big chunk of seniors, but junior Kayla Houghtaling believes they will step up as a team.
"We all try to be leaders, there is not one that sticks out," Houghtaling said.
The cross country team lost state-runner 2022 graduate Sawyer Schmidt, but they are working  to succeed without him, and cross country coach Steve Reichardt thinks they will grow strong. 
"We may not have the guy running up there getting first or second, but we've got a group of guys who can run up towards the front," Reichardt said.
The soccer team had a serious upset against Classical when they lost 5-1, but turned the heat back up against the second best team in the state, Trinity High School.
"We switched up our starters. Our leaders and our captains showed a lot more leadership," junior Cooper Buell said. "We came out with that fire in us, and a more intense version of ourselves ready to play."
The girls golf team qualified for state last year, and the golfers have put pressure on themselves to try to make this year even greater.
"There's pressure for me because I have a lot of goals that I want to make this year,"  senior Alexa Zweifel said..
The girls tennis team will be tested this year because many players have never played before, and there are only nine girls this season, which is less than the 14 they had last year.
"I think this season will be interesting and a little unknown," junior Peyton Childers said. "We have some girls who have never played, and we only have nine girls."
About the Contributor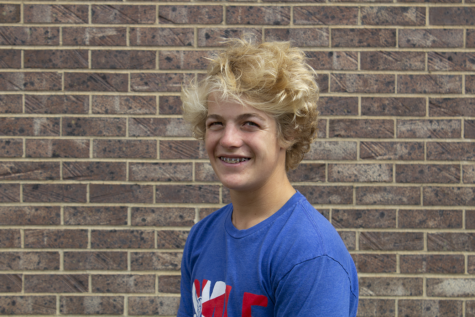 Dalton Pankratz, Reporter
Dalton Pankratz is a sophomore and a first-year reporter on The Oriole. Pankratz participates in three school sports: soccer, football and track. In his...