Dynamite season for volleyball
Dedication and tiredness are just two words to describe the volleyball team. They have been on top of their season with 26 wins and nine loses. These scores qualified them for state as they won two games at state missing the second round by 13 points. 
"Making sure they believe in the process and believe in the team even when we don't have a captain, or starter, or top player on the floor has been the most challenging," volleyball coach Kynnedy Myers said. 
Myers saw many juniors step up when seniors were injured and saw leadership she had never seen before. She was determined to change their mindset to make them think and play like the great team they were. At the beginning of the season, she could tell many players thought they were a mediocre team and her biggest challenge was to change their mindset. Myers knew when she met with this year's seniors prior to the season, this team was so much more than they could ever know. 
"The last point of the sub-state game I had butterflies and knew the ball was coming to me, and that's the point that won us the game," junior Trinity McMichael said. 
McMichael improved her back row hitting over the season, and saw each player grow and step up when seniors were out with injuries. Over time, she saw the team as a whole grow and improve each game. She, along with other players put endless time and effort into the season and became leaders for the team. 
"To be a good player you have to realize that it isn't just about skill, you need mental toughness to recover from mistakes," said junior Avery Williams. "One mistake doesn't mean the games over; there is plenty of time to recover and continue playing well."
About the Contributor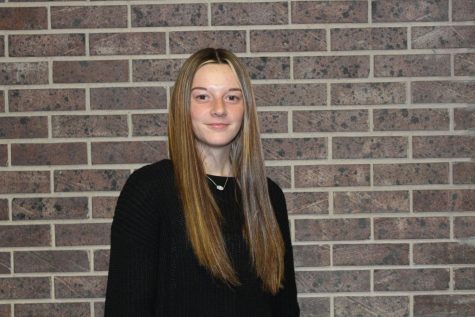 Alyssa Ferrell, Reporter
This is senior Alyssa Ferrell's third year on staff. She enjoys seeing her friends, working, and volleyball.