Softball adds to coaching staff
The softball team has announced former Oriole Christina Downs as the fourth coach on staff.
"Christina Downs is our new JV assistant softball coach. She is an Oriole; she played varsity softball from 2008-2012," head softball coach Jamie Van Dever said. "She is going to be a great addition to our coaching staff."
Downs is excited about her new opportunity.
"I thought it would be an exciting opportunity to get back around the game, as well as getting to help coach girls who are in the same position I used to be in," Downs said.
After graduating from high school, Downs continued her softball career at Friends University.
"I moved on to play for Friends University from 2012-2016. There, we won conference and went to nationals three of the four years," Downs said.
Downs has seen a lot of success in her career, but she has never been to the state tournament.
"[My] hopes are that the team makes it to state," Downs said. "We never made it to state when I was in high school, so it would be great to be a part of that and see that for the girls."
Van Dever is also excited about the aspects Downs will bring to the team.
"The thing that I am looking forward to the most is her energy," Van Dever said. "She really just exudes positive energy, and she is not a person that you can be around and be depressed or have a bad attitude. She is one of those people that will always try to pick you up, and when things aren't going well, to turn it around and get it going in a positive direction."
Downs has high hopes for both herself and the team.
"My hopes are of course for success, both with the team and myself. Since this is my first year coaching, I'll have a lot to learn along the way, but I'm excited for that," Downs said.
Downs is excited about coming back to coach for her Alma Mater.
"I always loved playing softball at Augusta. I loved the school and softball program, so I figured I was pretty lucky that this is where I could start my first year coaching," Downs said.
About the Writer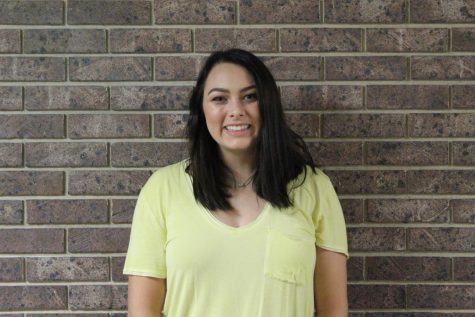 Gracie Johnston, Reporter
Gracie Johnston (12) has been a member of the staff for two years. She has been a jack-of-all trades, with experience in news, opinions and sports. Johnston...